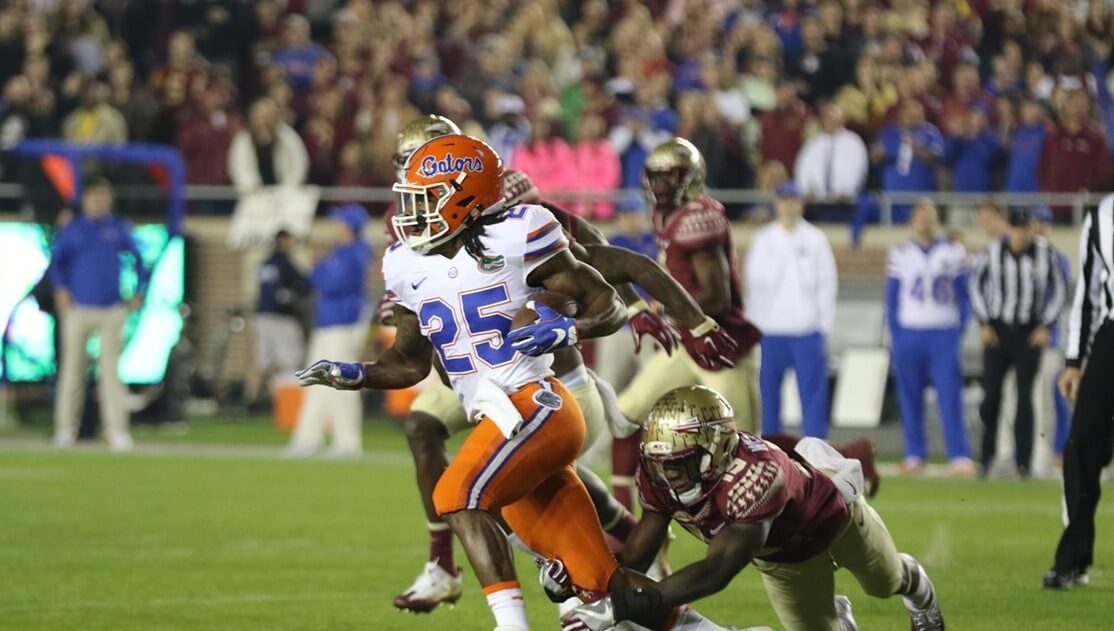 Four Florida football players who have been suspended since August for their roles in a case of misappropriation of school-issued funds have been reinstated.
Running back Jordan Scarlett, linebacker James Houston, linebacker Ventrell Miller and wide receiver Rick Wells were granted amnesty by new head coach Dan Mullen and have been welcomed back to the team. The four reinstated players have rejoined team activities and will begin offseason workouts tomorrow.
Four of remaining five players involved in the case are gone. Richerd Desir-Jones will transfer to Coffeyville CC in Kansas, Antonio Callaway declared for the NFL Draft, and Jordan Smith and Kadeem Telfort have withdrawn from the school and will transfer to destinations to be determined. The status of the last remaining player, Keivonnis Davis, remains unknown. Davis suffered injuries in a non related scooter accident, and his future depends more on how he heals than anything else.
Obviously, all nine guys did something they should not have done. They know it as much as anybody and are probably the first to admit it. Mullen is allowing four of them back because he can see their remorse, and believes that they can put their mistakes behind them and move forward. And while this whole fiasco will probably continue to serve as joke fodder for rival fans, I hope and have reason to believe that each of these four guys will become better people because of this lesson they learned.
Isn't that what college is about?