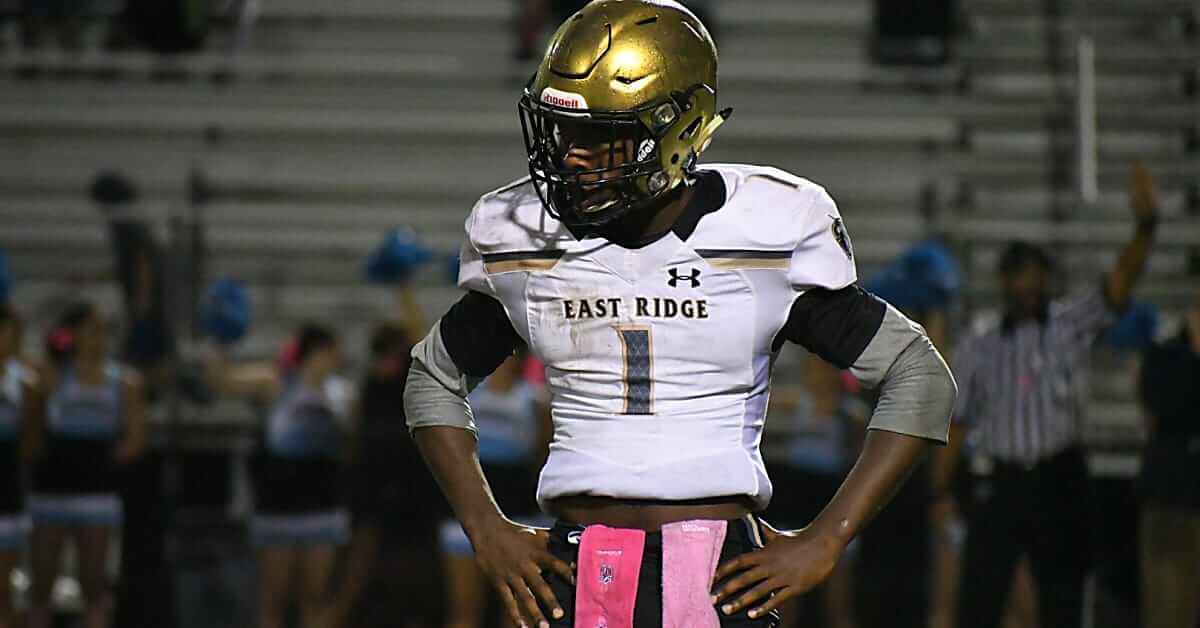 The career of Justin Watkins is not off to a good start.
The former FSU, LSU and Texas commit, and 2018 Florida signee found himself in some trouble late yesterday afternoon. Watkins was arrested and booked into the Marion County Jail yesterday at 3:48pm for trespassing on school grounds, which is a misdemeanor. Watkins was subsequently released at 2:37am this morning on a $500 bond.
Watkins is expected to play both wide receiver and defensive back at Florida, and how (or if) this will hinder his quest to do so remains unknown. It's certainly not the worst crime a kid can commit, but it's not exactly going to help him out, either- particularly with a new head coach who would like to make a statement about what won't fly under his watch.
Get it together, Justin. I'm rooting for you, but your leash just shrunk immensely moving forward.