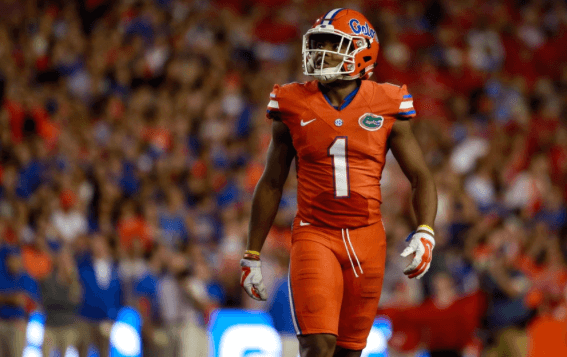 Hargreaves Island will be moving back home to Tampa.
The Tampa Bay Buccaneers have selected Vernon Hargreaves with the 11th pick in the NFL Draft. Hargreaves becomes the 49th Gator to be drafted in the first round, and the 14th since 2007.
Hargreaves is the most NFL ready cornerback in this year's draft. While perhaps not quite as naturally athletic as FSU's Jalen Ramsey, his technique, footwork and instincts are all superior to those of Ramsey. His size, while admittedly concerning, is easily overshadowed by his natural aggression in tight man coverage and ball skills. There isn't a lot of teaching that has to be done with Hargreaves; he can just step in and start right away, which is probably what the Bucs had in mind when they took him.
And this is all despite the fact that Hargreaves's 2015 season did more to hurt his draft stock than help it. Tremendous freshman and sophomore seasons vaulted him into the national spotlight, and the awards came in bunches. But then VH3 had, well, a really bad end to his junior season, getting repeatedly burned by Alabama's Calvin Ridley and Michigan's Jehu Chesson. Luckily for him, it appears the XXX were willing to overlook that.
So congrats to VH3. Meanwhile, the night isn't over for the Gators; safety Keanu and defensive end Jonathan Bullard both may go before the night is over, so stay tuned…