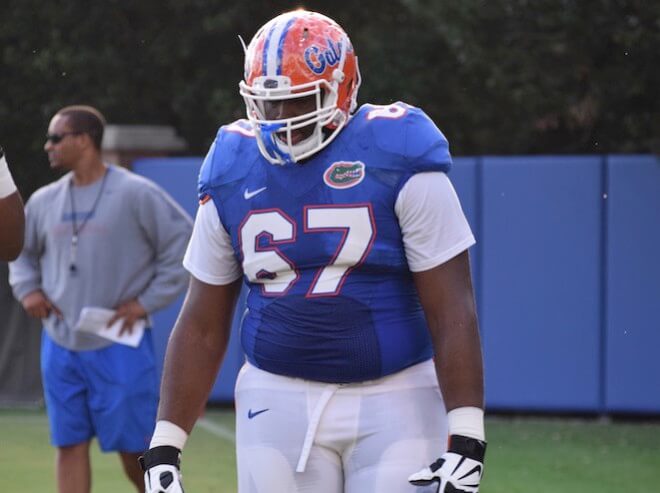 Florida's offensive line has lost another member.
Redshirt sophomore Brandon Sandifer will transfer, per Jim McElwain. "He's no longer with us and is going to move on," was Mac's only comment. Sandifer becomes the second offensive lineman to transfer this offseason after center Cam Dillard announced his intentions to transfer to North Carolina.
Sandifer was somehow given a three star ranking as a recruit despite an impressive offer list that included Alabama, Georgia, FSU and Ohio State. But he never got to see the field, and so his decision to transfer seems to be one calculated to get him some playing time. Which is easy to understand.
I've spoken to Sandifer periodically during his two years at UF, and I can truthfully say that he's a funny kid with a good heart, and that will take him far in life. I don't know where he intends to go next. But he's the kind of kid it's easy to wish the best of luck wherever life takes him. And so, Brandon: I wish you nothing but the best moving forward.