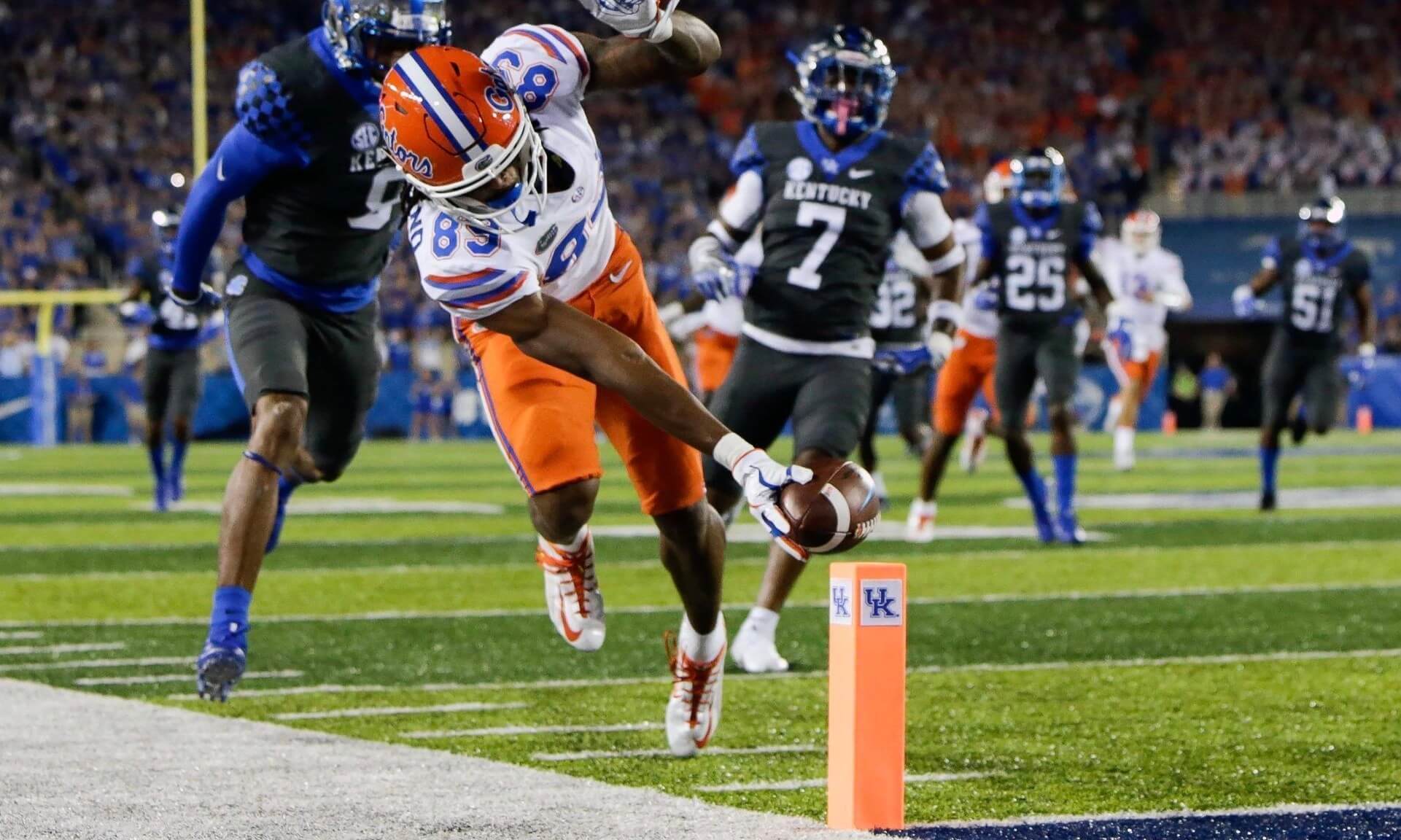 For the second straight week, Florida pulled one out of the fire. Here's how it all went down.
Synopsis: Florida took advantage of a pair of defensive busts by Kentucky to squeak out a 28-27 victory over the Cats in Lexington and start the year 2-0 in the SEC.
It was over when: Austin MacGinnis's potential game winning 57 yard field goal fell about five yards short.
Turning point: On a third and six late in the fourth quarter, Brandon Powell caught a screen pass behind the line of scrimmage, made two Wildcats miss and managed to pick up the first down. Florida went on to score the game winning touchdown later in the drive.
Main takeaway: Florida could still be a very good team this year, but they simply aren't one at this current point in time. It was only because of a slew of Kentucky miscues- highlighted by two blown coverages and a costly holding penalty after a big run to push the game winning field goal attempt back 25 yards- that they pulled this one out, and they have a lot of work to do if they want to make it three straight East crowns.
Game ball goes to: Luke Del Rio. The much maligned former starter turned afterthought came off the bench to replace a struggling Feleipe Franks and rallied the Gators back from 13 down in the fourth quarter. Del Rio is now 2-0 against the Wildcats after guiding Florida to a convincing 45-7 win over Kentucky last year.
Stat of the game: 31. The Gators have now beaten Kentucky 31 straight times- the fourth longest winning streak in college football history.
What to like: Florida found a way to win a game they really didn't deserve to win. Who knows, there may come a point later in the season where this team really needed to have won this game- and now they can say they did. And there's a lot to be said about a team that just figures out ways to win- as ugly as it may have been. Also, file the emergence of freshmen Malik Davis and Kadarius Toney in this "what to like" category.
What to work on: A lot. The defense was gashed for the first three quarters before standing tall in the fourth- only to let Kentucky drive into field goal range with :43 showing on the clock. Feleipe Franks didn't play horribly, but he didn't play spectacularly, either, and was ineffective enough for Jim McElwain to pull him in favor of Del Rio. And Doug Nussmeier may want to consider calling plays in a slightly less predictable manner if he doesn't want beer bottles flung at the press box windows.
The outlook: Florida beat Kentucky- cool- but this team could so easily be 0-3 that it's horrifying to think about. The Gators are still no lock to make a bowl game, and we still really don't know what this team is made of. Who's going to be the quarterback? Can Toney become a real feature in this offense, or was that just a mirage against an ill-prepared Wildcat team? Is Florida's defense as bad as it looked through three quarters, or as good as it looked in the fourth? Only time will tell.