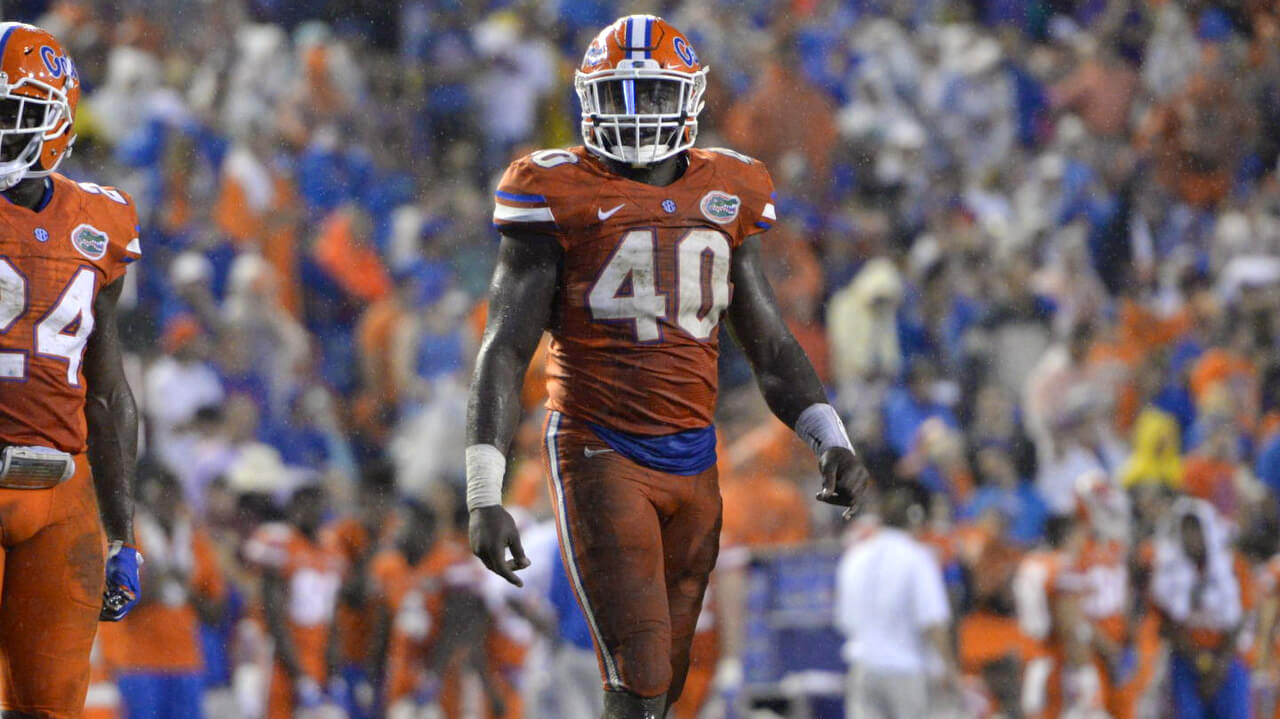 The 2017 NFL Draft is supposed to feature a slew of Gators getting their names called, and we got the first one late last night.
The Detroit Lions chose linebacker Jarrad Davis with the 21st overall pick. Davis becomes the 51st Gator to be selected in the first round, and the eighth since 2013.
This is an indication that the Lions care more about the overall package than pure talent. You won't find a better human being than Davis, and you'd be hard pressed to find someone who thinks you could. Detroit picked Davis over the uber-talented but red flag laden Reuben Foster from Alabama, and they're going to get a guy who will come in with the right attitude off the bat and a high football IQ, too.
The Lions already have Tahir Whitehead at the MLB spot, and they added Paul Warrilow from the Falcons on the outside, but Davis could absolutely compete for the other OLB spot right away. The question, cliche as it is, is how fast he adapts to the NFL game.
Look for several more Gators to come off the board tonight, including corners Jalen Tabor and Quincy Wilson, safety Marcus Maye, and possibly even defensive tackle Caleb Brantley (depending on what teams want to make of his incident earlier this month.)