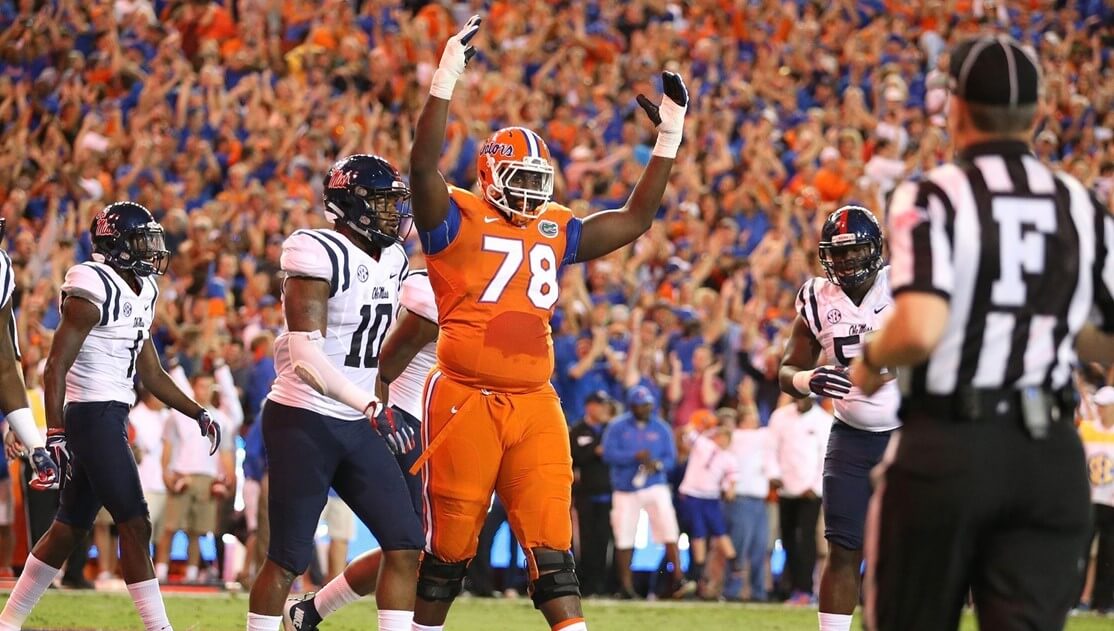 Florida offensive tackle David Sharpe has declared for the NFL Draft. He's the second Gator to do so today, along with Quincy Wilson.
Sharpe is more of a surprise than Wilson. He's a great run blocker, with an explosive first step and lands a nasty initial punch. He was also a solid pass blocker at UF, but there are a few fundamentals he needs to improve on in order to really make an impact. As it stands right now, Sharpe is probably a third round pick.
But Sharpe leaves a tremendous void at the blind side tackle spot, and so his departure is noticeably more damaging than Wilson's. We know that the Gators at least have a stable of young and hungry defensive backs, but now there's a huge problem at the most important spot on the line. The best bet to replace Sharpe is Kavaris Harkless, and his lack of experience provides a major area of concern this offseason.
If he gets a little better in pass protection, he could be a star at the NFL level. It just felt like he could have used another year, is all. Of course, I wish Sharpe the best and nothing but the best in moving on.
And I truly do think some team will find a gem in him.