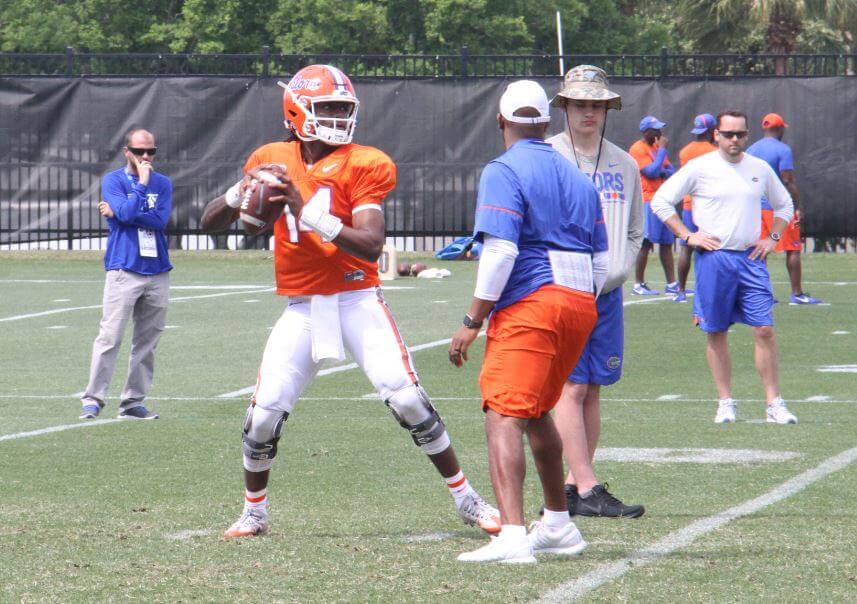 With the start of the season barely a month away, I decided it was time to begin the position by position breakdown of Florida's roster. So here we go.
Let's start with the most critical position on the field: quarterback.
The leader: Kyle Trask
Trask is the guy who won't make too many mistakes, similar to Luke Del Rio in that sense but with a considerably stronger arm. It's well documented that he never started a game in high school, but he's sat and learned the college game for two years now. Sure, his upside may be Jacob Coker, but you can win a national championship with Jacob Coker when paired with an opportunistic defense and a strong running game. Trask has to be considered the favorite heading into summer ball.
The backup: Feleipe Franks
Franks is penciled in as the backup because of his experience. First, the positives: he's got a cannon for an arm and above average mobility. So there are raw tools to work with. But he is very inaccurate, and at no time last year did Franks appear to have a grip on Jim McElwain's offense, and rather than improve as the season went on, he saved his worst performance for last, gifting FSU with three defensive touchdowns and looking more lost than ever. I'm willing to give him a clean slate with a new coaching staff, but he isn't exactly starting off on good footing.
The dark horse: Emory Jones
Jones has the highest upside of the three, and it isn't close. Though nobody is saying he will be Tim Tebow, he is already ahead of Tebow from a purely mechanical standpoint and is much faster. The issue with him is his accuracy. Granted, it's a small sample size, but he did overshoot several receivers in the spring game. If he can adapt to the speed of the game and cut down on the overthrows, he'll easily zip past Franks on the depth chart and give Trask a real battle for the starting job. And his mobility unlocks an entire new set of plays for Dan Mullen to call.
Projection:
Well, the entire position outlook hinges on Jones' growth. Florida should do fine with Trask, and may even compete for the SEC East. But his ceiling feels like a B- level, whereas Jones' ceiling is a solid A+. If Jones comes out of nowhere and becomes a star a la Johnny Manziel or Baker Mayfield, Florida could be in the College Football Playoff.