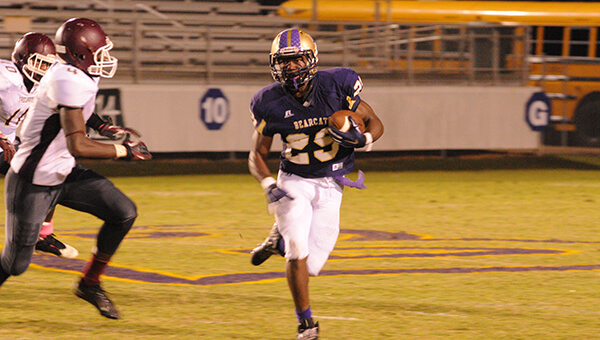 Florida closed out last year's recruiting cycle with a flurry of commitments down the stretch, making for an exciting month leading up to National Signing Day.
Looks like this time around, January and February won't be nearly as exciting.
Florida has landed another commitment, its seventeenth for the Class of 2018 and the tenth in the last nineteen days. The catch this time is running back Dameon Pierce, a consensus four star back from Bainbridge (GA) with a ridiculous offer list that includes Alabama, Auburn, FSU, Georgia, Clemson and Louisville. The former Alabama commit was thought to be a heavy Auburn lean, but a pair of unofficial visits to Florida in the final week of July and his relationship with JaJuan Seider sold him on the program and he pulled the trigger today.
You can watch his highlights here.
Pierce stands 5'11 and 205 lbs, but don't let his small stature fool you. He's an absolute terror for opposing defenses, as indicated by the 3,746 yards he accumulated in his sophomore and junior seasons of high school. He's got good vision and can explode through a hole quickly, but above all else, Pierce is bull who can run right through tackles and pick up the necessary gain on short yardage situations.
There's certainly going to be competition at the running back position when he arrives. Jordan Scarlett, LaMical Perine and Iverson Clement figure to start the 2018 season ahead of him on the depth chart, so red shirting him seems fairly likely. But there's something to be said for a program- and a coaching staff- that can land commitments from players at a position that figures to be stockpiled with talent by the time he gets there. So hats off to Jim McElwain and Seider on landing Pierce.