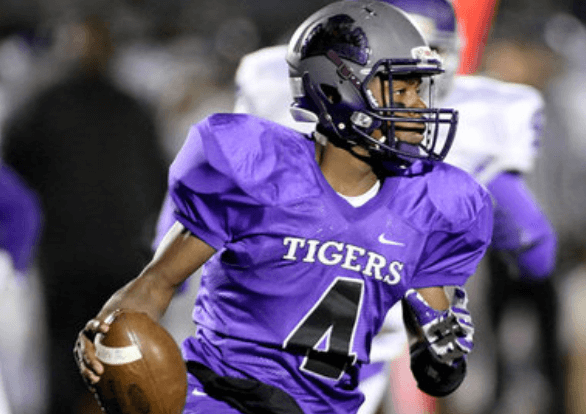 It wasn't too long ago that depth at the QB position was a major concern- and that's an understatement- for Florida fans. But there will soon be an abundance of them.
The Gators grabbed a commitment from Kadarius Toney last night, a 2017 dual threat QB from Prichard, Alabama. His highlight film probably does more to advocate for his physical traits than pretty words can, so I'll just let you watch them and see for yourself.
Now: is this a big catch for the Gators? The internet says no, but the clear natural ability he demonstrates says not so fast. This is a guy not too many Gator fans- or any college football fans- had heard of prior to his commitment. That's what happens when your offer list features South Carolina, Georgia Tech, Wake Forest, and a slew of FCS schools. But there's no denying the fact that he can fly (4.45 40 yard dash) and has a more than respectable arm. And, you know, he'll have great coaches working with him at Florida to help mold him from an athlete into a quarterback.
Of course, Toney is not the Gators' prized QB haul of the 2017 recruiting class. That would be Jake Allen, a kid with a rocket arm, pinpoint accuracy and a very high level of intelligence. But dismiss the importance of a second QB behind your marquee catch at your own peril; note that Treon Harris and Jacoby Brissett were each regarded as afterthoughts with Will Grier and Jeff Driskel headlining their respective QB classes before seeing extensive playing time. You just never know what will happen, and so bringing in a second quarterback isn't a luxury, but a legitimate necessity.
So if you're after the binary analysis: yes, Jim McElwain did a good job to land Toney.