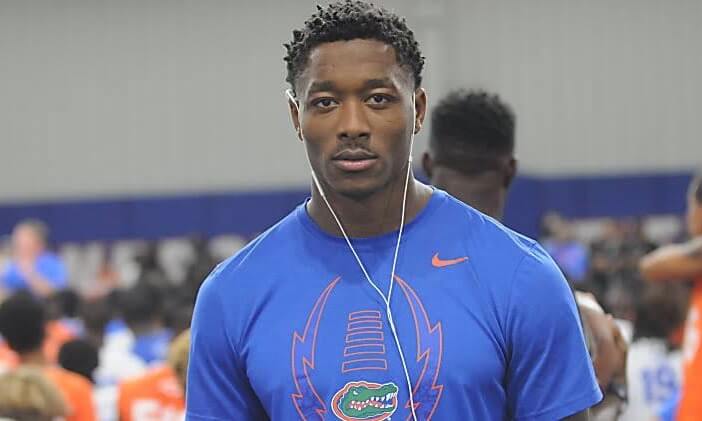 There will come a time where the frenetic pace at which Jim McElwain and the Gators are landing commitments will slow, and then stop. There has to be, from a sheer numbers standpoint. But that time is not now.
Wide receiver Jacob Copeland committed to Florida late last night, becoming the sixteenth commit in the class of 2018 and the ninth in the last sixteen days. Copeland, who attends Emmitt Smith's alma mater of Escambia High, holds offers from pretty much everybody, including Alabama, LSU, USC, FSU, Auburn, Clemson, Michigan, Ohio State, Oregon, Georgia, Tennessee and Miami. A four star by most ranking systems doesn't do him justice; Copeland could play wherever he wants to.
You can watch his highlights here.
Copeland has been something of a troll on twitter recently, so it's good to see his commitment finally come to a close. (So we think, anyway.) But he's more than worth the roller coaster he put fans through; he's an explosive playmaker with a 4.42 40 yard dash, dependable hands, and quick feet. He's also very good at high pointing the football, something Florida should keep in mind if ever they need a Hail Mary.
For all the grumbling about McElwain's recruiting abilities, he's on track to pull in a top ten, maybe top five class. Of course, there's the task of holding onto all of his recruits, but the Gators are actually almost done for this cycle. McElwain has done a fantastic job identifying who he wants and then grabbing them so far, and the job he's done has to leave you with a strong feeling moving forward.