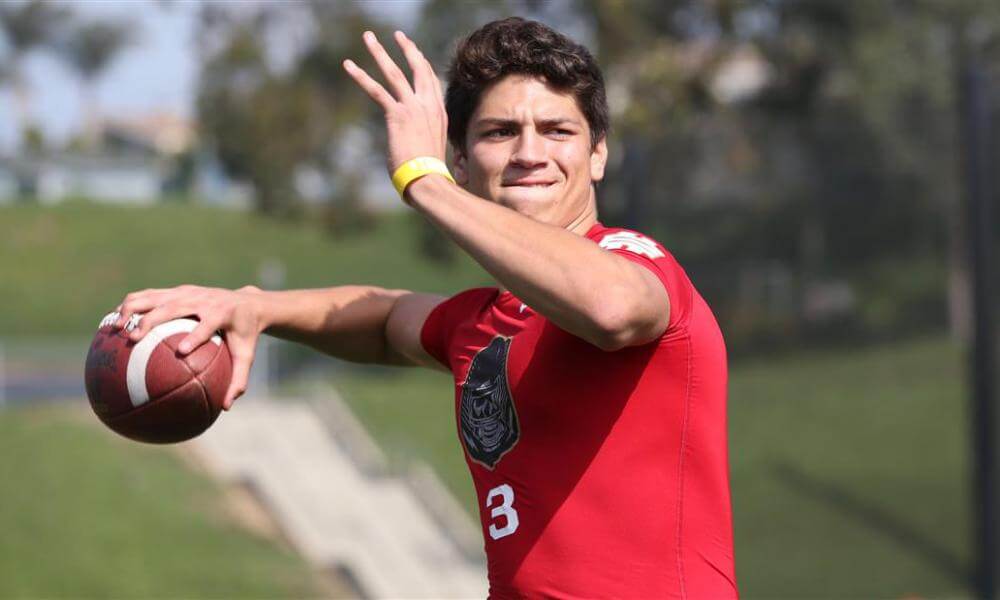 Five days. Six commits. Including one of the best overall recruits in the country.
Unanimous five star QB commit Matt Corral has committed to Florida. He was previously committed to his hometown USC Trojans, but backed off his commitment in June and decided that he wanted to go across the nation. He ultimately came down to Florida and Georgia, and after taking a visit to the Gators' Friday Night Lights camp, decided to pull the trigger.
You can watch his highlights here.
As you can see, Corral possesses a cannon for an arm. He combines that cannon with impeccable football smarts and a nice feel for what kind of throws he needs to make when. He's got good footwork to boot, and has shown that he's very easily coachable. If he improves his footwork just a little bit more, and proves capable of handling the mental aspect of being the QB at the University of Florida… voice trails off. And you can finish the sentence.
This is, by any way you want to measure it, a big deal. Corral has a ridiculous offer list that includes Alabama, and easily qualifies as the Gators' highest rated QB recruit since Jeff Driskel. And he didn't pan out. Nor did any of the other Gator QB's that followed him. It's only a matter of time before Florida finds that next QB to take the team back to the level they're used being at, and a five star QB with a big arm and top notch smarts is about the best candidate to do it that you can find.