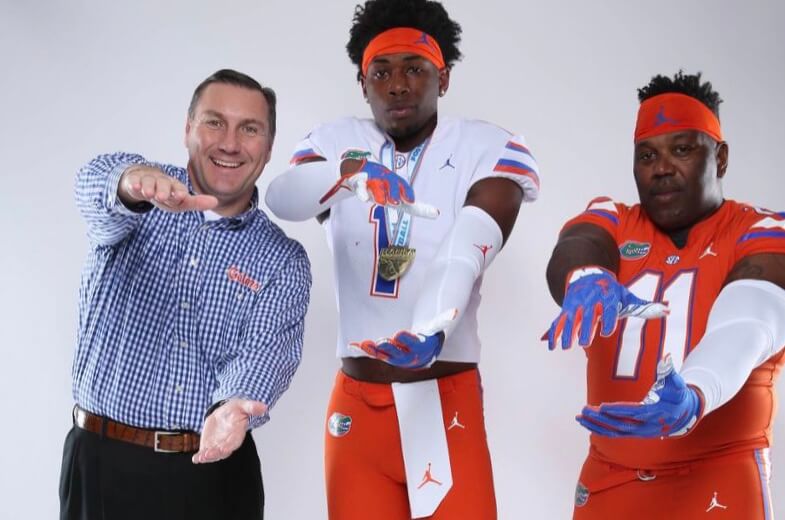 The Gators just got a big time defensive end and a major boost for an already solid 2019 class.
Four Star Lakeland, FL product Lloyd Summerall has committed to the Gators, giving Florida its 19th commitment in the class of 2019. Summerall chose Florida over Miami and Nebraska.
At one time, Summerall was thought to be headed to FSU. Then the Seminoles began losing games and the Gators began winning them, and Summerall became fascinated with what Todd Grantham did with Jachai Polite and Jabari Zuniga in his aggressive defense. This is the first head to head, Dan Mullen vs. Willie Taggart, Florida-FSU recruiting battle that the Gators won- they won this one awhile ago- but it won't be the last. Summerall serves as the first bullet point of proof in this new regime that on field results, especially head to head results, matter.
As far as the impact he can have, the sky is the limit. Whether after this year or after next year, Florida will soon have a need on the defensive line pending the decisions of Jachai Polite and Jabari Zuniga. Summerall gives Florida a tall, rangy edge rusher who is excellent with his hands and quick off the snap. And he hasn't even come close to reaching his potential yet, meaning that he could grow into something special in Gainesville.