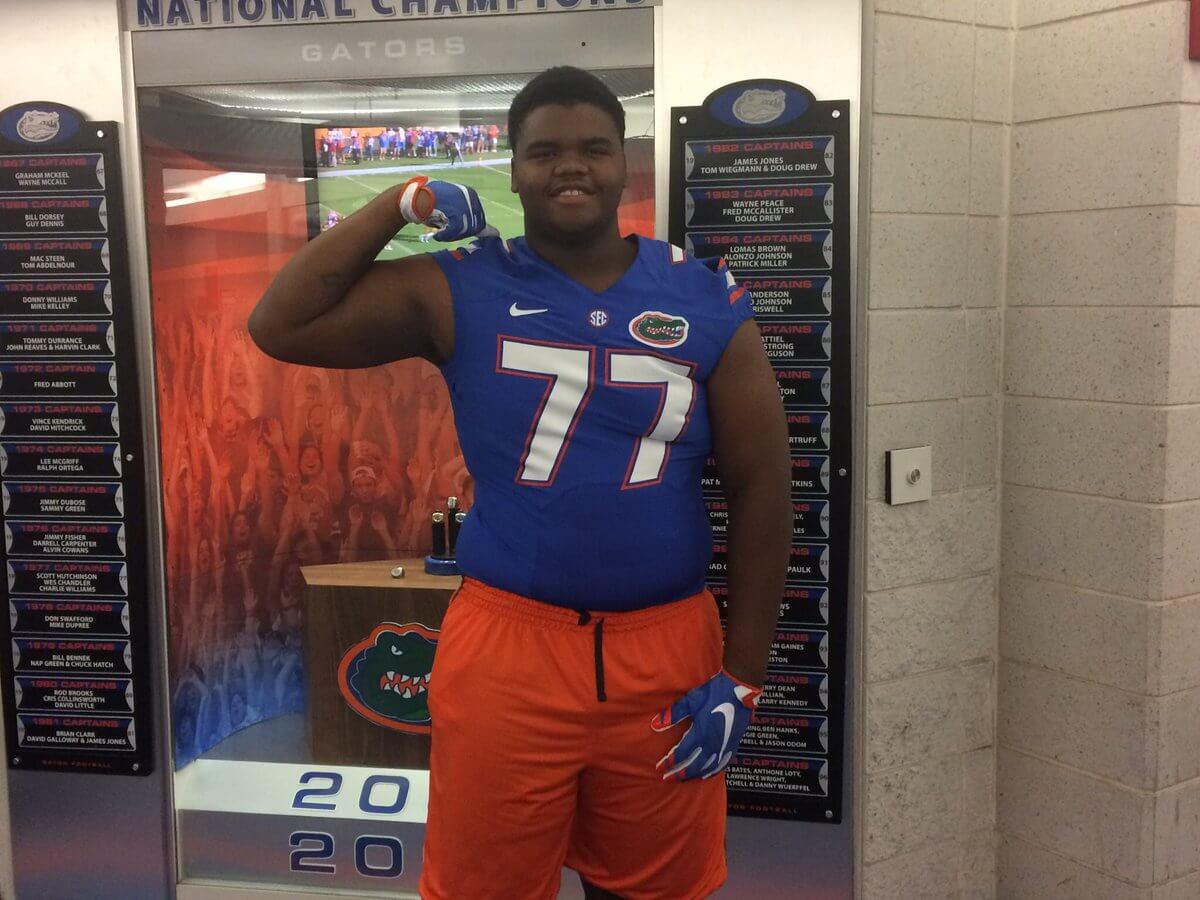 Florida is now two for two on National Signing Day.
Mere minutes after landing Lloyd Summerall, the Gators added his Lakeland teammate, four star offensive lineman Deyavie Hammond. Like Summerall, Hammond once held a real interest in FSU, giving the Gators its second head to head recruiting win over the Seminoles today. So, again: more proof that head to head results on the field matter.
Florida now has 20 commitments in the class of 2019, and perhaps none bigger than this one. Hammond comes to a Florida program that's going to lose three seniors and possibly a junior on its offensive line, and the Gators may have a need for him to play right away. Which is good, because he's physically ready to. Hammond boasts tremendous natural strength, plays with good leverage and is pretty quick for someone his size (6'3, 353 lbs.)
And Florida still might not be done today, so stick around for more updates.