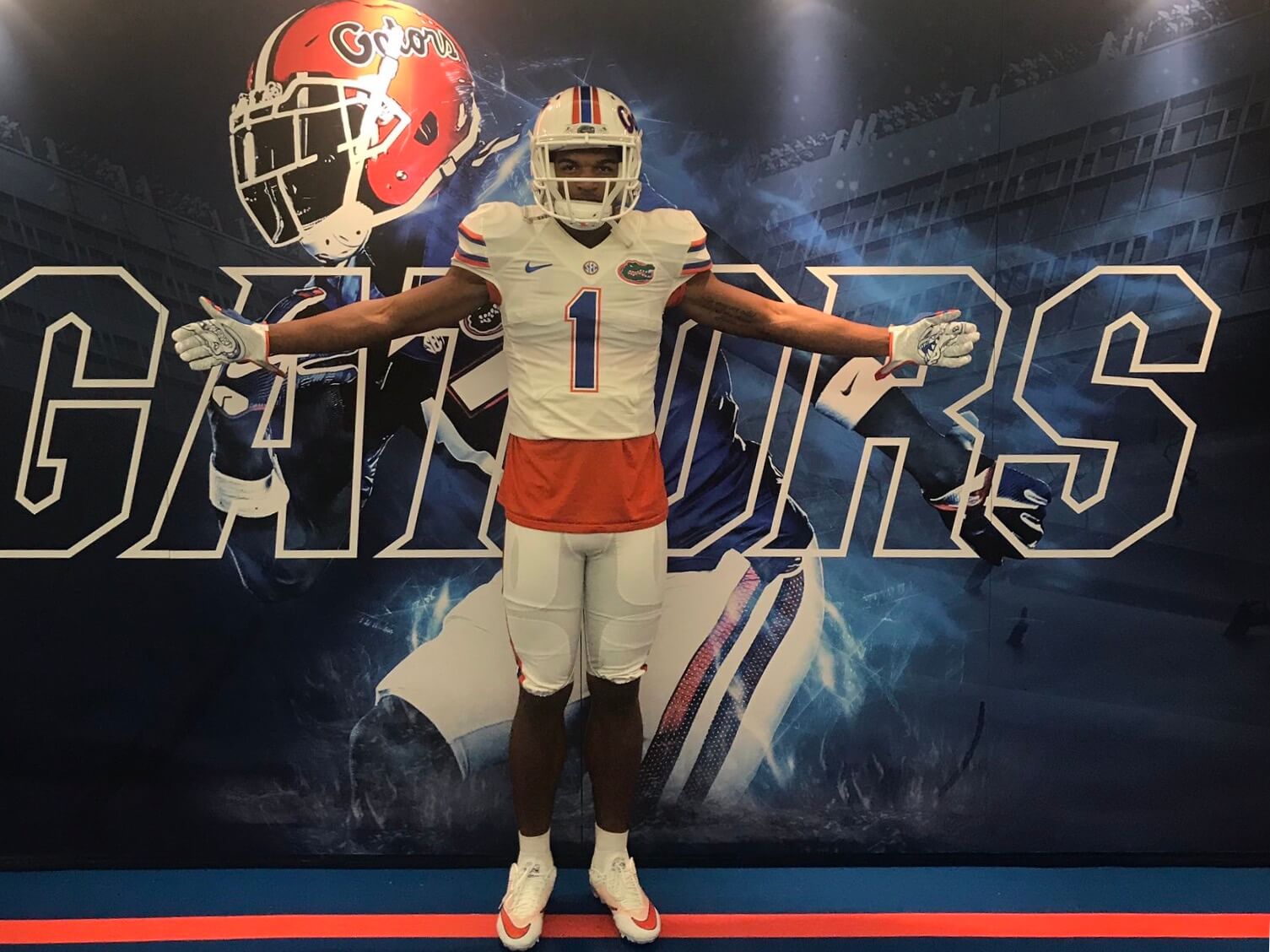 This is starting to get ridiculous.
Florida has now landed its seventh commitment in the span of six days with the pledge of New Orleans area (Metairie, LA/Archbishop Rummel) wide receiver Ja'Marr Chase, who made the announcement late last night on twitter. Chase, a consensus high four star target, also held offers from FSU, LSU, TCU, Auburn, Georgia, Arkansas, South Carolina and Tennessee, and many thought he was bound for either LSU or TCU after posting a list of his top schools- a list that did not include the Gators. He then pulled a recruiting shocker by committing to none of those schools, but instead to Florida after an eleventh hour decision to participate in the Gators' Friday Night Lights camp.
And now Florida's recruiting, once considered mediocre by many fans, is enjoying a week of success that stands alone as the most successful in recent memory. To say it is on fire is an understatement of offensive proportions.
It all started when the Gators picked up a commitment from offensive lineman Curtis Dunlap on Tuesday. Two days after that, tight end Kyle Pitts announced he was choosing Florida over Georgia and Virginia Tech. And the following day, the Gators added a second tight end in Dante Lang.
But that was all merely the opening act for the stunning procession that followed this weekend. Florida's annual Friday Night Lights camp yielded a commitment from physical safety- and former Miami Hurricane pledge- Randy Russell on Saturday morning. Later that night, the bombshell dropped: Florida had landed a commitment from unanimous five star QB recruit Matt Corral out of Long Beach, CA. Corral easily qualifies as the Gators' most ballyhooed QB recruit since Urban Meyer's tenure, and maybe the school's most hyped up recruit since Urban stalked the sideline, period.
And as if all that wasn't enough, Chase committed last night to put a pretty bow on it all.
Florida also picked up a commitment from Class of 2019 offensive lineman Wardrick Wilson on Saturday.
It's hard to argue that this wasn't one of the best recruiting weeks not just in Jim McElwain's career, but in Florida Gators history. Mac and his staff didn't just snatch possibly the best quarterback in the entire country from the other side of the country, a combination of intertwined feats the school has not accomplished in decades. He also snatched a top flight wide receiver from LSU's backyard- a wide receiver that nobody thought would even consider picking Florida as his future school. In the same week.
The saying goes, "it's great to be a Florida Gator." But it's about to be even greater than normal if Mac keeps pulling in talent like this, at a clip like this.