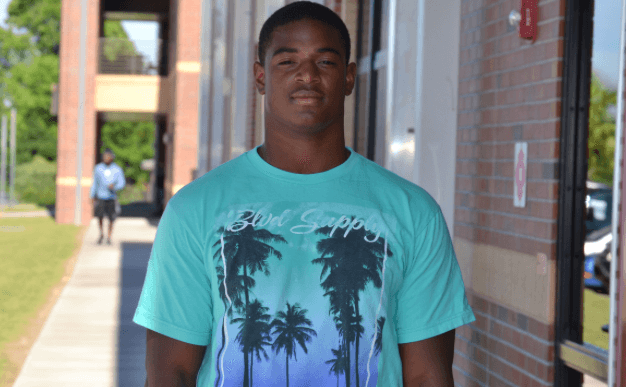 What a day for Jim McElwain this is turning out to be.
A mere 90 minutes after big time defensive end Zach Carter committed to Florida, consensus four star outside linebacker Ventrell Miller (Lakeland, FL/Kathleen) announced his intentions to join him in Gainesville. The Gators' 2017 recruiting class has ballooned from six up to ten members in the last two weeks alone, and is now only one commit away from matching Florida's winning streak over Tennessee (couldn't resist).
Miller, like Carter, owns offers from a dizzying list of schools, such as Mississippi, Nebraska, Missouri, California, Arizona, North Carolina, Louisville, Miami and NC State. And also like Carter, Miller boasts an impressive highlight tape, showcasing range and big hit ability that could be on display immediately upon his arrival.
And that's got to be the best news of the day. Grabbing Carter was a big get because of the need on the defensive line, but Miller was an even bigger get because the Gators' linebacker corps is dangerously thin as it is now, and will be even more so when Jarrad Davis, Alex Anzalone and Daniel McMillian all leave after next season. Randy Shannon will need to oversee a complete overhaul at the linebacker position, and after signing just three linebackers in last year's class (Jeremiah Moon, Vosean Joseph and David Reese) he's going to have to stock up on them in this cycle.
This was a great start.