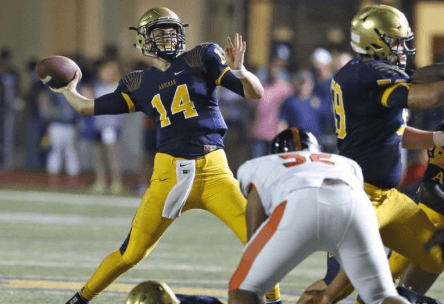 With one week and one day until National Signing Day, there are still a lot of questions surrounding the Gators' recruiting class.
Florida kicked off the home stretch of this recruiting cycle by hosting a plethora of recruits this past weekend, many of whom had already committed to Florida, but also some who hadn't. One of those committed guys was QB commit Jake Allen, the ringleader of the entire class, and I reached out to him for his thoughts on the visit.
If you've listened to any of my previous interviews with Allen, by now you've probably figured out that he's always got something interesting to say. And this one is no exception. Be sure to listen below as Allen and I discuss his visit, his relationships with his future teammates, who he thinks Florida can wind up landing between now and National Signing Day, brunch at the McElwain house… and much, much more.