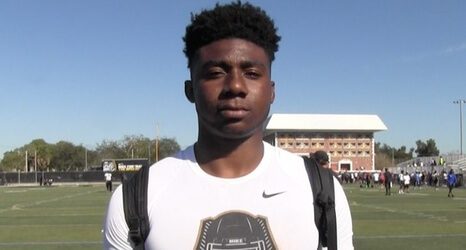 Friday Night Lights is one of the spectacular recruiting events in college football. Thus, the annual result of the Gators' mid July recruiting camp is usually at least one commitment, and this year is no exception.
Meet four star linebacker James Houston, from Plantation, FL, who committed minutes after the Gators' camp concluded. Houston also had offers from Clemson, LSU, Michigan State and Auburn.
You can watch his highlights here.
As you can see from the tape, Houston has tremendous range for a linebacker and brings a good blend of speed and physicality. This is a big pickup for Jim McElwain and Florida due to the obvious need for linebackers. The Gators have three good ones in Alex Anzalone, Jarrad Davis and Daniel McMillian, but there's very little depth behind them. And while Houston can't help fix that this year, after Davis leaves next year, there will be an even bigger need for linebackers, meaning that Houston will have an opportunity to play right away.
So good for Jim McElwain for identifying a need and filling it.