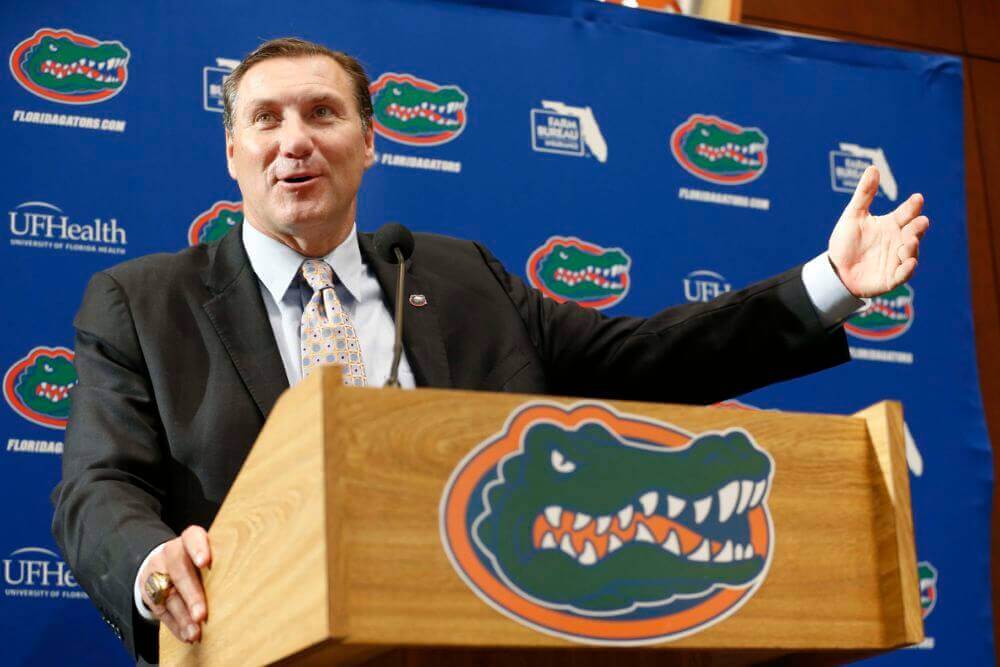 Florida just raided the Atlanta area and came out with a peach.
Consensus four star linebacker Tyron Hopper (Roswell, GA) has committed to Florida. Hopper also had offers from Alabama, Miami, Mississippi, Tennessee, West Virginia, North Carolina and South Carolina. With his commitment, the Gators now have 13 commits in their class of 2019, and Hopper has become the second to commit in the last month after dual threat QB Jalon Jones.
The best part of the commitment was the timing. Hopper visited both Miami (April 2) and Florida (April 4) within 48 hours of each other, thought about it for three weeks and then picked Florida. That almost certainly means that Hopper was able to step back for three weeks, compare them and make an informed decision, which among other things, decreases the chance of him flipping.
This was a big get for Christian Robinson, not just because he's a former Georgia Bulldog who poached a kid from the Bulldogs' backyard but because linebacker is a position the Gators badly need to stock up on moving forward with the new 3-4 defensive scheme. Credit to