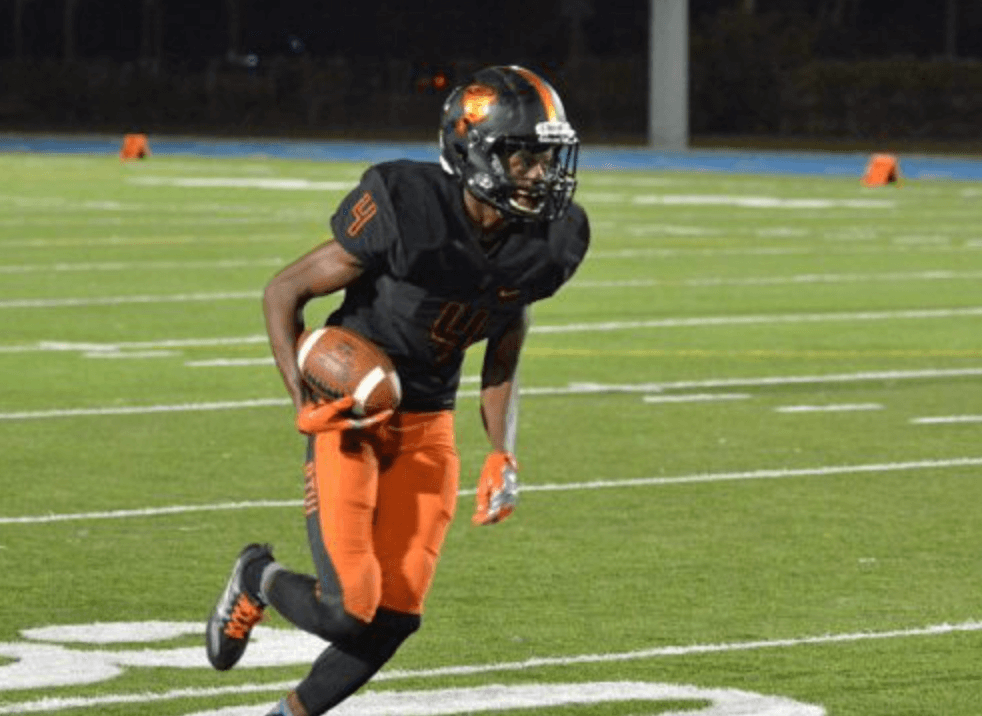 The Gators' seismic week on the recruiting trail is still not quite finished.
Wide receiver Tyquan Thornton announced his intentions to become a Florida Gator via twitter tonight, spurning the local Miami Hurricanes. In doing so, he becomes the school's second wide receiver commit of the day, the ninth verbal commitment in the past seven days, and the fourteenth in the Class of 2018. You can check out his highlights here.
Last week, Thornton had revealed a top five list of schools that also included Georgia, Miami, Baylor and Pittsburgh, with many thinking he'd opt to stick with his hometown Hurricanes. His decision to instead follow the trail that many others have wore north to Gainesville caps a wild, roller coaster ride for a school- and a coach- that many outsiders did not think was holding its own in recruiting.
Thornton joins offensive lineman Curtis Dunlap, tight ends Kyle Pitts and Dante Lang, safety Randy Russell, top QB Matt Corral and fellow wide receiver Ja'Marr Chase as the newest additions to the 2018 class this week. Florida also picked up commitments from a pair of 2019 prospects in offensive tackle Wardrick Wilson and defensive end Cameron Williams over the weekend.
It is no exaggeration to say that Florida is currently in the midst of one of the most successful recruiting periods in school history. In one week, Jim McElwain may have just imported his quarterback of the future from the other side of the continent (Corral) seven months before Signing Day so he can help recruit his future teammates, stolen LSU's most highly coveted wide receiver target (Chase) and robbed Miami of several of its prime targets, too. Few schools ever do any of those things, let alone all three, and especially not in one week.
Put simply, this run of commitments is something we may never see again. But barring a string of eleventh hour decommitments, we will be seeing- and enjoying- the effects of it for years to come.