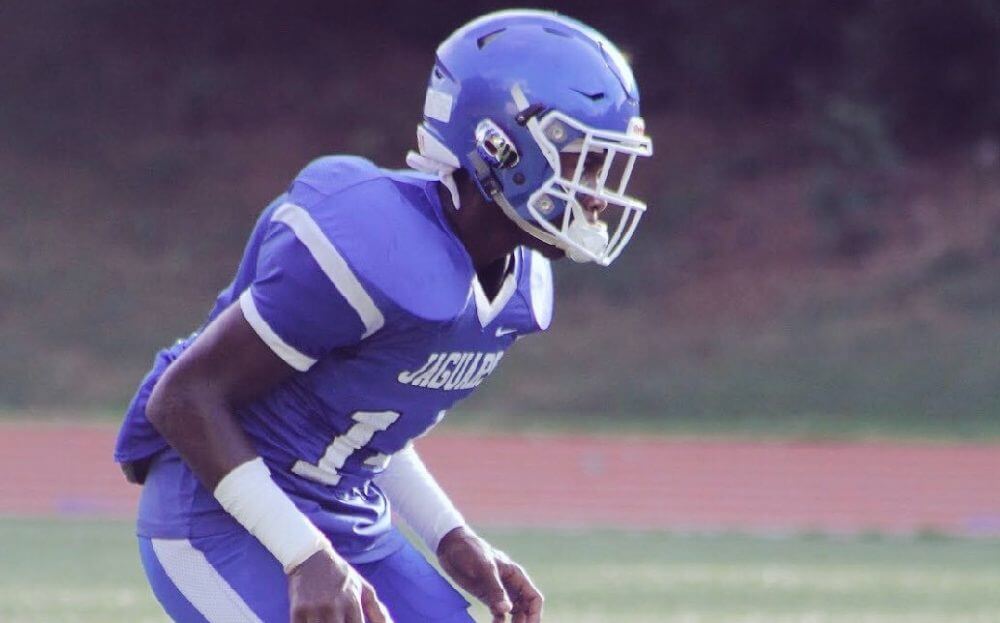 Florida has picked up its second commitment as a result of Friday Night Lights.
Consensus four star ATH recruit Kamar Wilcoxson (Decatur, GA/Stephenson) has recommitted to Florida. The move comes three months to the day after he decommitted to reconsider his options, and pushes the Gators' Class of 2021 up to four members.
As this is the second time Wilcoxson has committed to Florida, we're all probably very familiar with him, but let's quickly run through the bullets to refresh our memories. Wilcoxson, a rising junior in the class of 2021, technically has the ATH label but projects best as a corner at the next level. He's a unanimous four star recruit with offers from all the most prestigious schools, including Alabama, Auburn, LSU, Oregon, Texas, Texas A&M, Penn State and Michigan.
And, oh yeah, he's a Florida fan. He's stated multiple times that he knows Florida is the school that produces the best defensive backs, and that he wants to be a part of the unit that many- including him- refer to as DBU. Strong relationships with Mullen and DB coach Torrian Gray were rekindled this weekend, and as he tweeted, Gainesville is where his heart is.