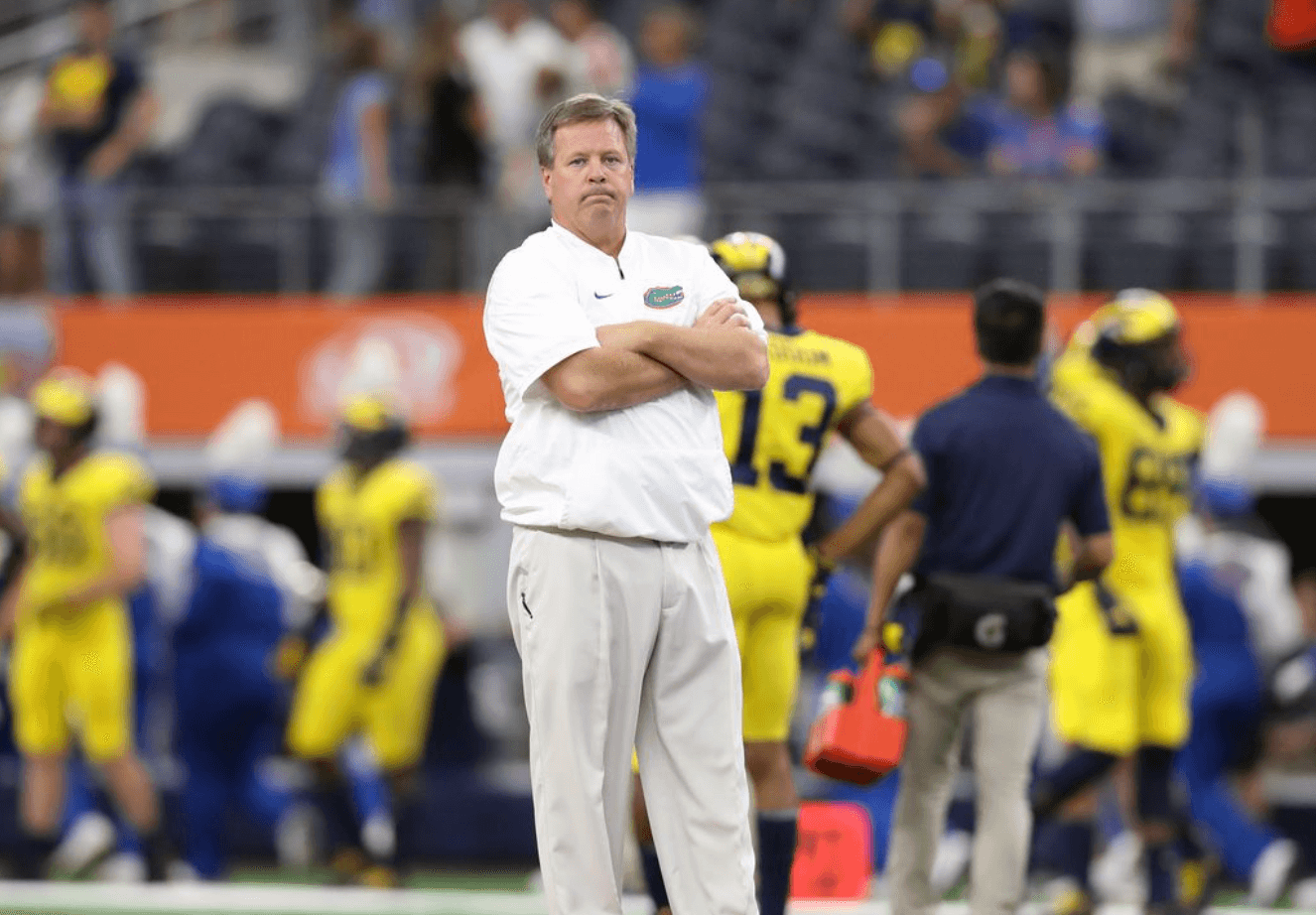 The Florida Gators suffered a crushing loss last week against the LSU Tigers 17-16, a homecoming loss that left fans frustrated.
And that's an understatement.
A missed extra point by Eddy Pineiro with thirteen minutes to go would've tied the game, but Florida still couldn't find a way to get any points after that, leaving this Florida team limping their way into its next matchup, against Texas A&M. Unfortunately, the Gators are five games into the season and still don't have any sort of identity. Here are five things Florida needs to do differently on Saturday to give them a win against the Aggies.
1.) Let Franks sling it
At times, the running game worked last week against LSU, but it wasn't enough to beat the Tigers. And by the time it was too late, the game was in Franks hands before he ever really had a chance to get in any sort of rhythm. We all know Franks has an arm, (i.e. Franks' 63-yard touchdown pass to Tyrie Cleveland as time expired to beat Tennessee) but where has it been since then? For whatever reason, the coaching staff doesn't seem to trust Franks. It could be he stares down his primary receiver and fails to look over his progressions, that's fair, but starting off the game with easy-read throws and low-risk, high reward plays can really build his confidence early in the game. Throw the ball early and often, and see what happens.
2.) Get the tight ends involved
Due to the issues with pass blocking so far this season on the offensive line, the tight ends have been pushed back to primary blockers instead of efficient route runners, leaving talented tight ends Deandre Goolsby and C'yontai Lewis' impacts nearly useless. The Aggies, although they lead the SEC in sacks, rank 104th in passing yards, so getting the ball out quick to Florida's tight ends could create mismatches and work in their favor.
3.) Use Powell differently, or don't use him at all
If the coaching staff trusted the entire offense as much as they did Brandon Powell, you might see a completely different offense. For some reason Powell is used a lot on this team, despite being the smallest in size at his position, lackluster in punt-returns, and the least deep-threat ability on the team. Let's not get it confused, however, Powell does have a place in this offense. He's been efficient in the wildcat, and has shown flashes on quick wide receiver screens, but his use on crossing or slant routes seem to fall flat due to his size. Let receivers with tremendous upside like Freddie Swain, Josh Hammond, and Dre Massey fill in for Powell a bit more, and allow for him to fulfill his true strengths rather than overloading him with plays that can be used for different players.
4.) Use the secondary more efficiently
Whatever happened to the corner blitz? A staple of the Florida secondary in recent years has been the corners and safeties ability to get to the quarterback, but this year it's been nonexistent. This could be because of the youth at the positions, but the best performers this year in the secondary have been by freshmen (C.J Henderson and Marco Wilson), so why not expand their roles to more than the shutdown corners they already are? Aside from the play calling, Duke Dawson looks uncomfortable at the cornerback position, and should be placed at nickel, where he's played his previous three years at Florida and thrived under. Chauncey Gardner improved his tackling this week, but the sophomore was recruited as a corner, not a safety, and it's more than clear he's not as comfortable at the position. It's time for changes in Florida's young secondary.
5.) Convert on third downs
The Gators currently rank 85th in the country on third down conversions, converting on just 34.85% of the time. Simply put: Florida needs to stay on the field against the Aggies. Their ineffectiveness is largely due to Doug Nussmier's predictable play calling, resulting in many third-and-long situations. Stay on the field, you do nothing but wear out the defense of the Aggies, while resting the defense for the Gators, which can be very important if this comes down to a 4th quarter game.