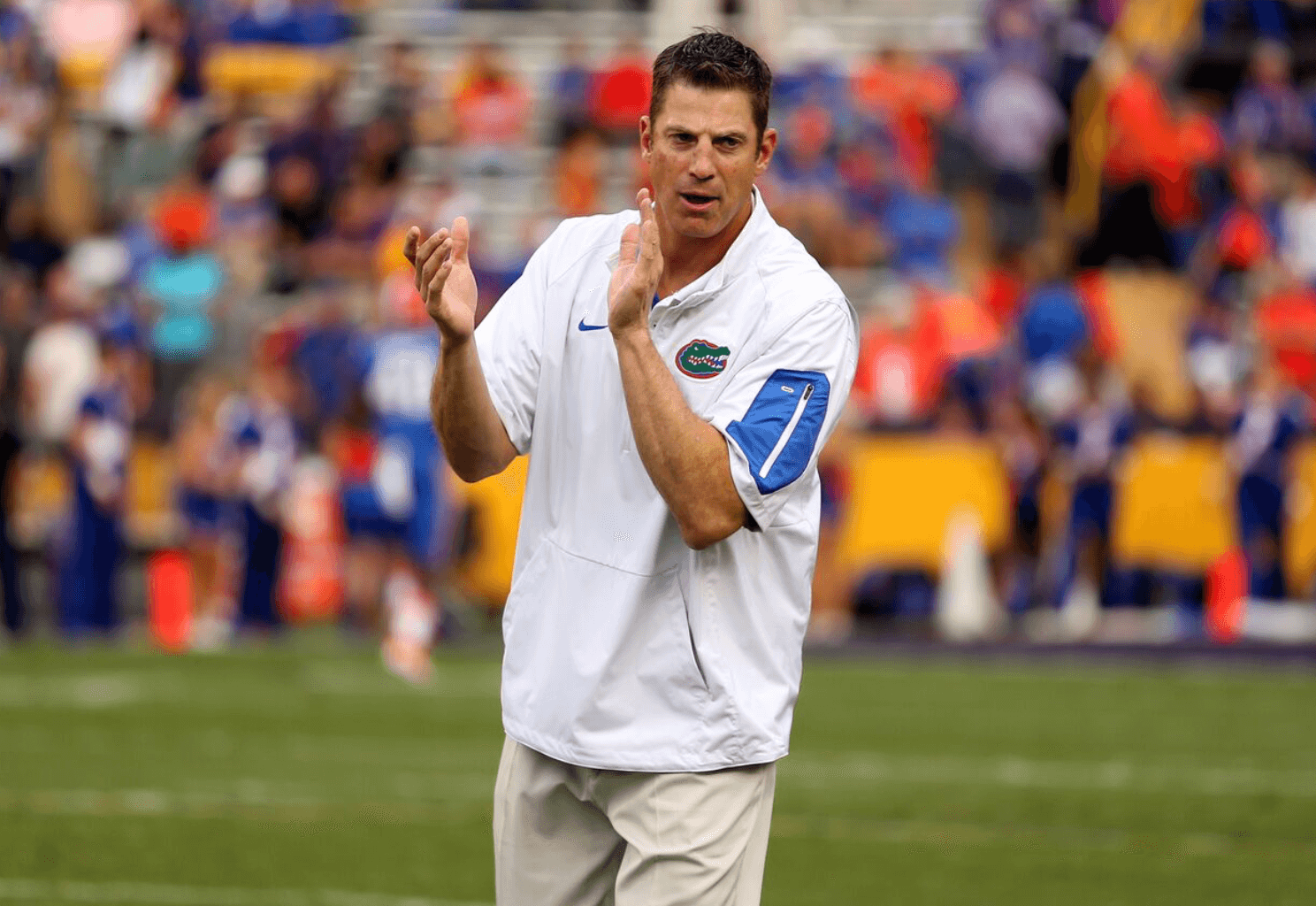 Everything was going swimmingly for Florida a year ago in Knoxville. Florida held a 21-3 halftime lead, and the second half began with Jalen Tabor picking off Josh Dobbs. The Gators seemed very much on pace for win number 12 in a row; Austin Appleby had thrown for over 200 yards in the first half, and the Gators' offense seemed more in sync than it had in its previous three games with Luke Del Rio.
We all know how that game finished up, of course. Florida's offense and defense fell apart at the same time, the Vols scored five unanswered touchdowns and Tennessee won their first in the series since 2004 and their seventh in the series since 1971. Frankly, it sucked to experience that loss from a fan's perspective, but the first half of that game proved something strangely exciting: Bob Shoop's defense was woefully unprepared to deal with Austin Appleby. Only because Florida offensive coordinator Doug Nussmeier curled up into a conservative ball and tried to bleed out the game's final 30 minutes did Tennessee's 38 straight points not get replied to with Florida scoring a similar number of second half points and winning an ultra high scoring game, a la the 62-37 game in 1995.
There are two pieces of good news for Florida's offense this time around. The first of these is that even without Antonio Callaway and Jordan Scarlett, the Gators' offense is still better from a personnel standpoint than it was a year ago (just to a lesser extent than it would be with those two).
Even at this young stage in his career, Feleipe Franks has to be considered an upgrade from Appleby. He's got a stronger and more precise arm, and is no worse than Appleby in terms of going through his progressions and making reads. Beyond him, Florida has one of the best backup running backs in the country in LaMical Perine, and a strong receiving corps featuring tight ends DeAndre Goolsby and C'yontai Lewis, sophomore wideouts Tyrie Cleveland, Freddie Swain, Joshua Hammond and promising freshman James Robinson. To round out the offense, Florida's offensive line took a beating in its opener, but should be much better against a weaker Tennessee defense than the Michigan defense it opened the season against… which brings us to piece of good news number two.
Tennessee's defense is a sieve. Despite having eight months to prepare for Georgia Tech's triple option offense, the Vols' defense allowed a mind-blowing 655 yards to the Yellow Jackets- nearly 200 more than GT averaged a year ago. The losses of Derek Barnett, Jalen Reeves-Maybin and Cam Sutton are obvious at this point, and the Vols clearly didn't have the personnel to adequately replace them against the Jackets. Of course, most teams improve as the season goes along, as Florida's offensive line hopefully will, but it's hard for me to believe that just two weeks of preparation and a simulated game against FCS foe Indiana State could serve as the catalysts for enough of this improvement by Tennessee's defense in order to slow down an SEC offense.
The bad news, of course, is that offensive coordinator Doug Nussmeier may or may not know what he's doing and thus whether Florida can take advantage of this advantage remains to be seen. Nuss has done some really good things at Florida, but he's also stacked a lot of garbage on top of it- and the effects of his stewardship have been felt far more in the latter category. Most relevant for this weekend, he called an excellent first half against the Vols last year, complete with well timed sucker screens, jet sweeps and deep balls. He followed that up with a second half game plan that included exactly three plays, none of which were particularly effective, and predictably, his offense got shut down.
And the last game Nuss called did nothing to assuage my fears of a repeat performance of that second half last year in Knoxville. He was completely and thoroughly out coached by Michigan defensive coordinator Don Brown to the tune of 192 total yards, with only a couple of sporadic deep balls from Feleipe Franks helping him get that many. I know Nuss is a good man who has a way with recruits, such as Jake Allen and Matt Corral, and previous years have indicated he can be quite innovative as a play-caller. So, and this question more than deserves the bold font it's going to get: why can't he display that creativity on a more consistent basis?
If Nussmeier calls plays less predictably than he did against Michigan, Florida should win tomorrow. The Gators do not run the triple option like Georgia Tech, but they do have the potential to have a strong passing game this season, and Tennessee is as good as any team to start against. The Vols' secondary has yet to be really tested yet against the run-heavy Jackets and Indiana State, so they could be in for a surprise when the real game speed of Florida's wide receivers hits them, something their scout team cannot simulate.
So please, Nuss. Be creative. Be innovative. Utilize Florida's strengths. If the offensive line cannot hold up for some reason, don't run the ball up the middle. Put Franks in the shotgun, call quick flare and screen passes or jet sweeps, or just have him roll out. Warm Franks up with a couple of nice, easy throws to get his confidence going, and mix in some deep shots. Pressure their young secondary. I know Nuss knows all of this in principle- he wouldn't be a Division I offensive coordinator if he didn't- but his failure to show that he knows all this by actually doing it for more than one drive a game leads me to believe there's a good chance he won't exhibit knowledge of it tomorrow.
The Gators need you tomorrow, Nuss. I sign off today knowing that you're fully capable of calling the kind of game plan we need you to call in order to beat the Vols, but not sure whether you will or not. All I can say is that I hope you do.