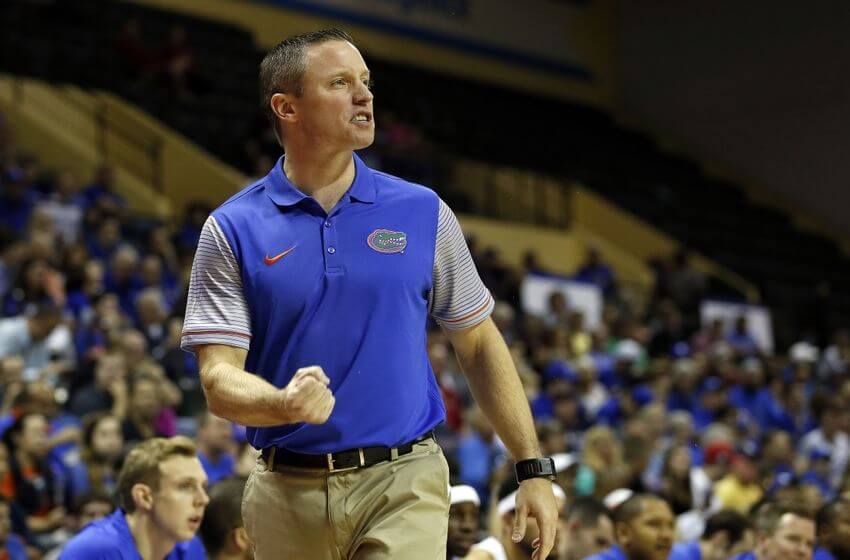 Listing off Billy Donovan's accomplishments as Florida's head coach is not an easy thing to do. That list, one that's highlighted by four Final Fours (only nine coaches have ever taken a school to more) and a pair of national championships (only five coaches have ever won more), undoubtedly puts Donovan among the top echelon of college basketball coaches. And all by itself, it solidifies the 100+ year old Florida basketball program as one of the game's most prestigious.
That's a good thing, because upon concluding recitation of that list, one familiar with the history of the sport would quickly realize that Donovan's achievements are pretty much equal to the program's list of achievements. Sans a stray- and shocking- Final Four run in 1994 under Lon Kruger, the Gator basketball program had literally accomplished nothing before Donovan's arrival. And by "literally accomplished nothing," I mean "had won three NCAA Tournament games since being established in the winter of 1915- all of which were subsequently vacated."
Donovan, you see, was the true pioneer of Gator basketball. In other words, Donovan was to Gator basketball what Steve Spurrier was to Gator football- and in some ways, his job was even harder. Arriving a half decade after Steve Spurrier did meant that his task was to create a winning culture within the basketball program of what everybody thought of as a football school. Which the aforementioned list of accomplishments will show that he did.
But as Spurrier once departed for the greener pastures of the professional game (or so he thought), Donovan did the same two years ago- perhaps one year later than he should have. The man who singlehandedly built Florida basketball from scratch was gone, and then-AD Jeremy Foley was left with one of the important hires of his 25 year tenure.
Foley picked Mike White, and as many expected, the Gators struggled in his first season. Year Two came around, (yes, it's capitalized intentionally) though, and the Gator program immediately rose back to the level it was at three years earlier when Donovan guided it on one last Final Four ride. It was as if Donovan's last year and White's first year had never happened, and in the place of Scottie Wilbekin, Michael Frazier, Patric Young and Dorian Finney-Smith stepped Kasey Hill, KeVaughn Allen, Kevarrius Hayes and Devin Robinson. Would this team beat that team in a game of five on five? Probably not. But all of a sudden, they're on the verge of matching- and maybe even exceeding- their recent predecessors' apex.
Florida has two of the six wins needed to become just the ninth school to win three national championships. But there's still plenty of accomplishments up for grabs before they can get there, too: two more wins would put the Gators in their sixth Final Four and fourth in the last twelve years, and even reaching the Elite Eight for the fifth time in the last seven years would be a rare feat.
The Gators can do that in the next 50 hours or so, which is certainly a cause for excitement and hope. But what's even more exciting and hope-inspiring is the fact that this is all coming under new leadership. Florida basketball has proven to be a commodity of its own rather than Billy Donovan's outlet to show off his own genius thanks to White's efforts thus far. We've reached the point where Florida basketball will no longer be defined solely by what Donovan did in Gainesville, and given that we all knew Donovan would leave someday, it has to be considered a victory that we've already reached this point without spending too much time thinking about it.
No matter what happens this weekend, it's clear that White has this program on the right track. This weekend, we'll find out just how close to our intended destination we are.