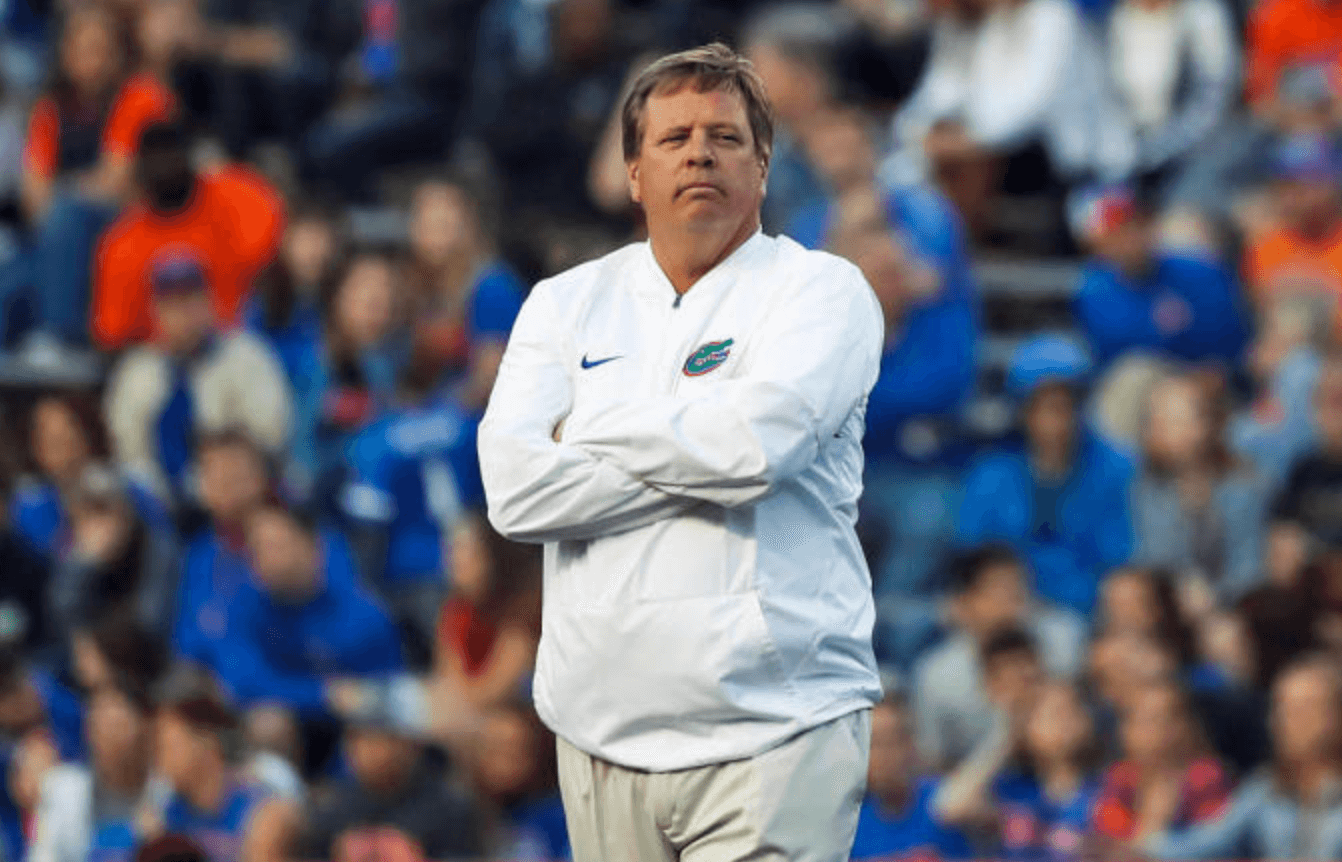 Time for a friendly reminder for some not so friendly Gator fans on a topic that should never need to be spoken about.
I'm talking, of course, about threatening the players and coaches on your so called favorite college football team. And the reason it's time for a reminder on this topic is because some Gator "fans" did it.
Earlier today, Jim McElwain admitted that he, his family, his fellow coaches and his players have received threats of physical harm, some of which included death threats. It makes sense that people are upset with him and his players, as the Gators are off to an ugly 3-3 start with little reason to believe things will get better this year. A monumental upset of 3rd ranked Georgia this weekend is required for the Gators to even have a chance of winning the SEC East, and there's a legitimate chance this team won't make a bowl game with South Carolina and FSU still remaining on the schedule. So there's reason for fans to be frustrated.
And I get the frustration. In a lot of cases, fans pay good money to travel and watch the Gators play. It's totally within the rights of a fan to criticize the performance of his favorite team when that team produces results below his expectation level. For example, I don't know deep down if Jim McElwain is the right man to coach the Florida Gators. He might coach himself out of the hole he's dug for himself this year with five straight wins, or he might coach the team into a 2013-esque tailspin that results in missing a bowl game. We don't know; time will tell. In addition, I'm now certain beyond a reasonable doubt that Doug Nussmeier needs to be removed as the play-caller, as the job he's done over the past two and a half years is simply not up to the standards of the University of Florida; his offense is on pace to finish outside the top 100 of 130 FBS teams for the third straight year.
Of course, in the case of 99.9% of the fans, they're criticizing people who do a better job at their given roles than they ever could, so such criticism is best done with caution and nuance to prevent looking like a jerkoff. It's perfectly fair to express anger when a certain player drops a pass, misses a tackle, etc. Same goes for coaches, and in a way even more so because they're professionals being paid big bucks rather than playing a sport as an amateur. That's all covered by the First Amendment. It's obviously best to not tag players in posts on social media that are critical of their performance, but as long as you don't do that, it's all within your right as a fan. It may make you look like a moron if you do so with anger and emotion as opposed to facts and statistics, but it's within your rights.
And now I can't believe I actually need to say this, but here I go.
Just because I have doubts about McElwain and Nussmeier being good at their jobs doesn't mean I want those two men to die, and it certainly doesn't give me or anyone else the license to contact them and tell them that they should. Just because it's within your rights to publicly criticize players and coaches doesn't mean it's acceptable to wish them harm. And while it's abhorrent enough to send death threats to grown men who coach your favorite football team, it's exponentially worse to do so to college kids. I don't care how good or bad you think Feleipe Franks is as the Gators' quarterback; expressing desire to cause a teenager physical damage or death because he isn't playing football as well as you want him to is up there among the worst things you can do as a human being.
There is never, repeat never, a reason to express intent to cause physical harm towards somebody who plays for or coaches the team you supposedly love. Doing so implies that you are in immediate need of in depth psychological assistance, and failure to get that psychological assistance means that you are a danger to society and belong in a maximum security prison. It's absolutely astonishing to me that I feel the need to even write this, and I'm sure that many of you will be similarly astonished that you actually see these words on my website.
Let's say it again, just to make sure there's no misunderstanding. It is not acceptable to send death threats to players or coaches. Ever. Case closed. End of discussion.