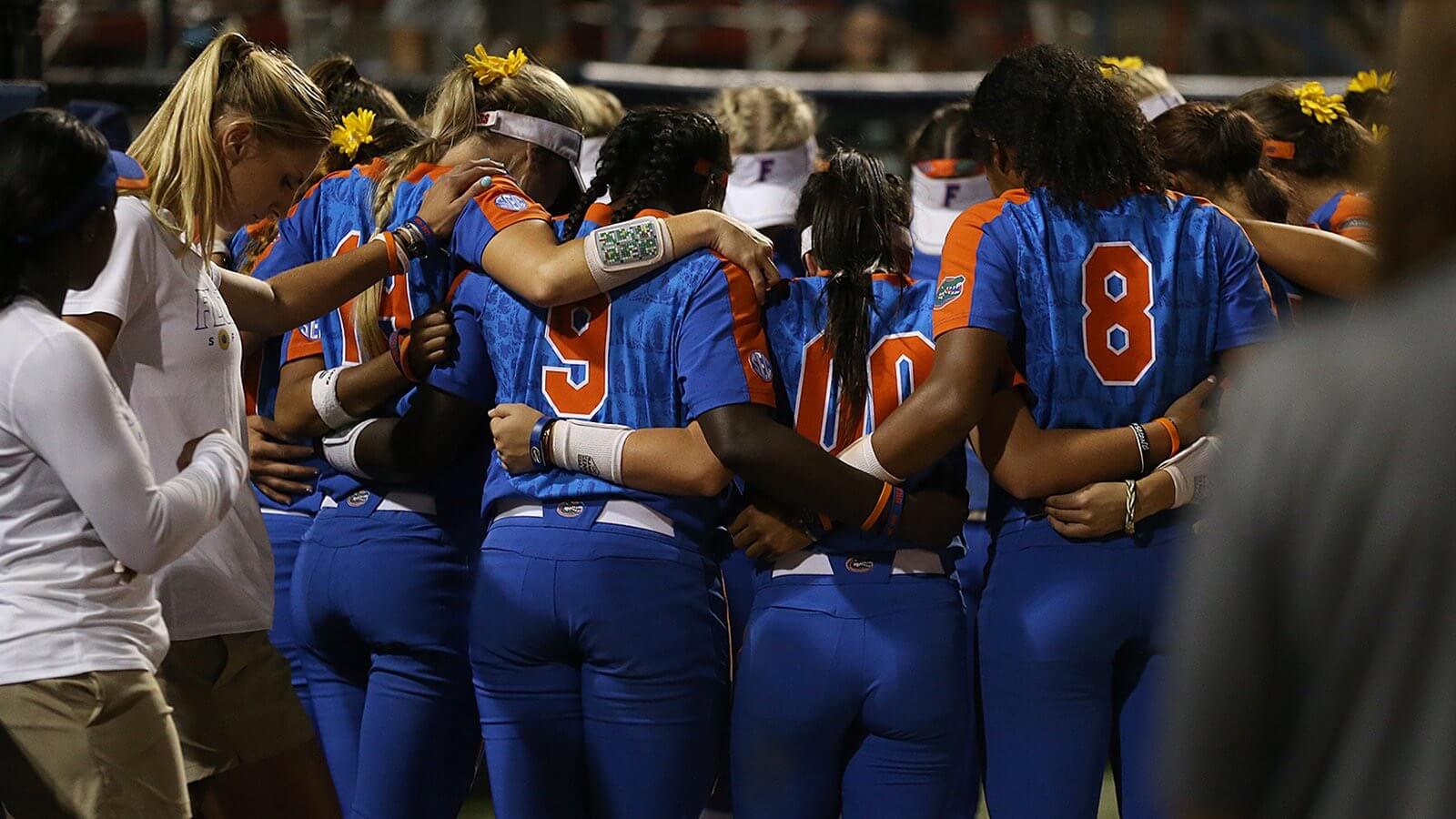 This time, Oklahoma delivered the comeback.
And in doing so, stepped over Florida to claim the title of dynasty.
Following a marathon 17 inning victory in Game One of the Women's College World Series, the Sooners took Game Two by a 5-4 score and wrapped up their third national title in the last five years. Oklahoma also became the first team to defeat Florida more than once all year, a notch on the Gators' belt that seemed to hold them in good stead to bounce back after falling in the series opener.
But the Gators simply couldn't mount a game clinching rally in either game against Oklahoma pitchers, instead relying on sporadic solo homers and stray hits following free passes on base. Oklahoma could, capitalizing on a golden opportunity in the second inning of Game Two and scoring four runs to take a 5-3 lead.
For Florida, the series was epitomized by leaving the bases loaded in the preceding half inning. Following a solo shot by Sophia Reynoso, Florida loaded the bases on a pair of hits and a walk. Aleshia Ocasio then singled home one run and Kayli Kvistad got hit on the elbow to force in another. But a pop out to the catcher from Janell Wheaton on an 0-1 pitch ended the threat.
And with a solo homer by Chelsea Herndon serving as the only offense Florida would get for the rest of the night, Oklahoma would hang on to clinch the victory, the series and the national championship.
It's not to be ignored that Florida displayed an incredible amount of fight in the first game. Twice, the Gators were down to their final strike- once in the seventh and once in the twelfth- and battled back to tie the game each time on an RBI double from Reynoso and a 2 RBI double from Lorenz, respectively. And the efforts from pitchers Delanie Gourley and Kelly Barnhill required to send the Sooners down in order more often than not were of the "wow" variety, too.
But the way sports works is that somebody has to win and somebody has to lose, and in a series as evenly matched as this one was, the slightest of margins made the difference. Oklahoma outplayed Florida, but that doesn't mean the Gators have anything to be ashamed of. That Florida left the bases loaded in Game Two, or that Ocasio, Barnhill and Gourley each gave up damaging home runs, isn't to say that Tim Walton's club didn't deserve to win. It's just that Oklahoma deserved it more by coming through in the biggest moments, none of which were bigger than Shay Knighten's three run homer in the 17th inning of Game One that Florida couldn't match.
The outlook for the Gators is bright. Florida returns its top four hitters in Amanda Lorenz, Kayli Kvistad, Nicole DeWitt and Aleshia Ocasio, and seven members of its starting lineup. Reserve players like Lily Mann and Jacqui Switzer will fight for larger roles next year, and their speed making them viable options at the bottom of the order. To boot, national player of the year Kelly Barnhill will be back as a junior to anchor the pitching rotation, with Ocasio another solid option to go to and youngster Katie Chronister waiting in the wings. Oh, and Walton's recruiting class features a trio of consensus top 25 players in Natalie Lugo, Danielle Romanello and Hannah Adams. Make no mistake. This program isn't going anywhere.
It's just sad that their chase for a title ended the way it did, and that Gourley's career had to end the way it did. But if we learned anything from the last nine years- five of which ended with the Gators playing for the national championship- it's that Tim Walton's club will always be a contender.
And as a fan of any team at any level, that's all you can ask for.