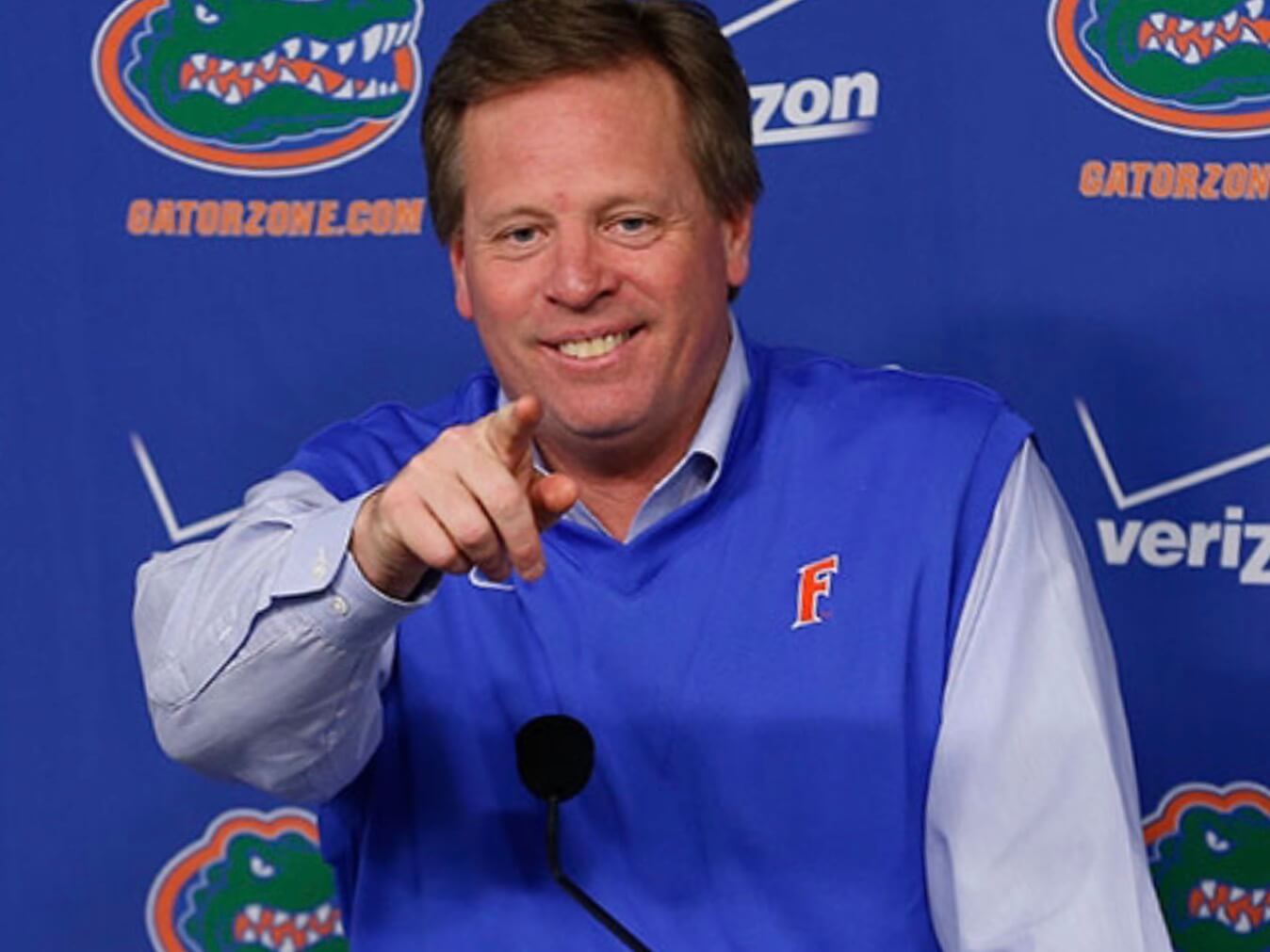 Florida enjoyed a seismic week of recruiting from two Tuesday's ago to last Monday, beefing up their 2018 recruiting class in a big way. This past weekend, they got to work on their 2019 class.
Jim McElwain and his Gators have added commitments from a duo of rising high school juniors, ATH JaMarkis Weston and linebacker David Reese. Weston committed on Friday night, Reese on Saturday.
Weston is a versatile athlete from Clewiston, FL, who was recruited by the Gators as a receiver. Most recruiting services haven't rated him yet at this early stage in the cycle, although he holds an offer to Tennessee and seemed interested enough in the Vols that he camped out with them last month. He was recruited mainly by JaJuan Seider.
Vero Beach linebacker David Reese was a much more high profile recruit, and not because the Gators already have a linebacker with the same name. Reese holds a monster list of offers that includes Alabama, Michigan, Georgia and FSU, rendering his three star ranking irrelevant. He's got the physical tools to make an immediate impact, and assuming Florida can hold onto him over the next year and a half, could be an anchor of the Gators' defense for years to come.