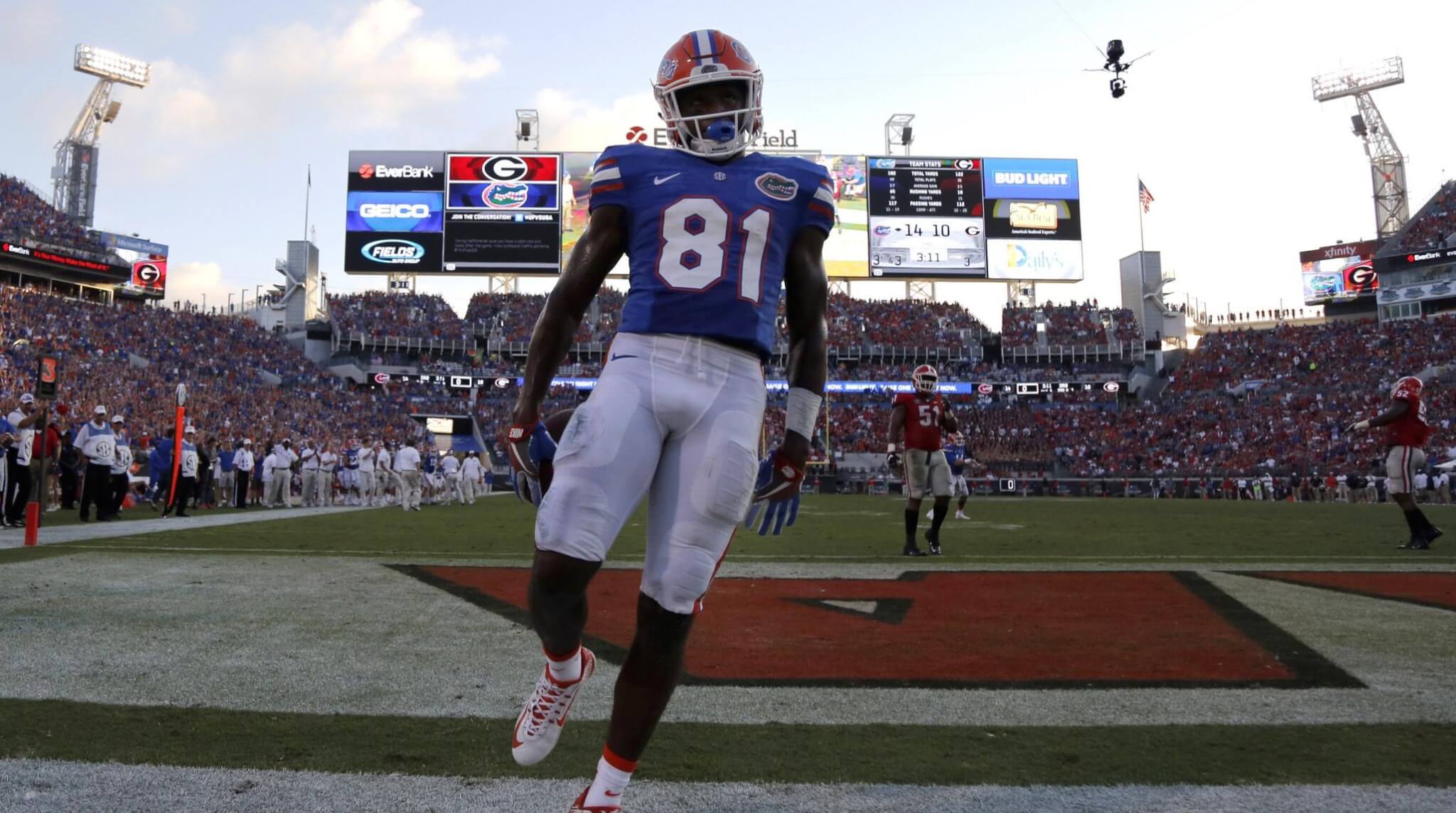 Florida's dominance of the Georgia Bulldogs is most known in football, as the Gators have beaten the Dawgs in 21 of the last 27 matchups.
However, the aforementioned dominance isn't just limited to the gridiron. After a clean sweep of the Doggies on the hardwood, Florida's men's basketball team has also beaten Georgia 28 of the last 34 times. And with the baseball team's sweep of the Bulldogs- more on that coming later this week, as there's more than just "hahahaha we beat Georgia again!" to unpack there- the Gator baseball team has now won 27 of the last 35 meetings with Georgia.
But it gets even more hilarious or embarrassing than that, depending on your point of view.
Ask any fan to objectively answer which college sport is the most important, and he or she will tell you football. Then ask what comes second, and the answer will be men's basketball. Ask what's after men's basketball, and the response will be baseball. Now ask what the two most popular women's sports are- come on, don't be a sexist pig who thinks the difference of reproductive organs means that women's sports don't matter- and the reply will be the equivalent of the most popular men's sports (obviously minus football, because there isn't a female equivalent) in women's basketball and softball.
And as it turns out, Florida beat Georgia every single time they played in all five of those sports in the 2016-17 academic year. They didn't just win all these series, they swept them all.
And guess what else? That's the first time either school has ever pulled off this feat.
It started on the gridiron, where the Gators beat Georgia in a relatively unspectacular game, 24-10. Well, unspectacular except for the fact that potential future star QB Jacob Eason and star running backs Nick Chubb and Sony Michel all looked lost against the Gators- the highlight tape of which Florida fans may want to hold onto pending their success going forward.
A few months later, Florida's men's basketball team had some trouble with the Dogs at home and nearly lost, but managed to escape the Bulldogs 80-76 in overtime. The rematch in Athens was a little bit easier, as the Gators pulled away late for a 72-60 win and the season sweep. Meanwhile, their female counterparts endured a rough, painful season that ended with a losing record, their beloved coach getting fired, and a general feeling of hopelessness- but not against Georgia, who they beat by scores of 76-68 and 65-58.
Fast forward to the spring. Florida's softball team was coming off a devasting Super Regional loss to Georgia the year before. The girls responded pretty much the same way Florida's football team did after a crushing loss to Georgia in 2007- by pounding the Bulldogs three straight times, 5-0, 4-1 and 3-0. And then the Gator baseball team finished off the once in a lifetime sweep with three straight wins over the Bulldogs by scores of 6-4, 6-3 and 4-3. Adding insult to injury, Georgia blew a seventh inning lead in the first game and a ninth inning lead in the second game before a furious rally fell one run short in the finale.
So there you have it. Florida has just completed a monumental, all-major-sports sweep of Georgia. The Gators have previously won baseball, softball and men's and women's basketball series with Georgia in the same year they've beaten them in football, but never with a sweep. The closest the Gators have ever come to this feat before was the 2006-2007 academic year; Florida beat Georgia 21-14 in football, beat them three times in men's basketball (once in the SEC Tournament) and swept the Dogs in baseball and softball. But they got swept by Georgia in women's basketball that year, so while that was still an impressive display of dominance, it doesn't match the complete and total domination the Gators' athletic program has enjoyed over Georgia's this year.
It's always great to be a Florida Gator, of course. But it's never been greater to be a Georgia Bulldog hater.