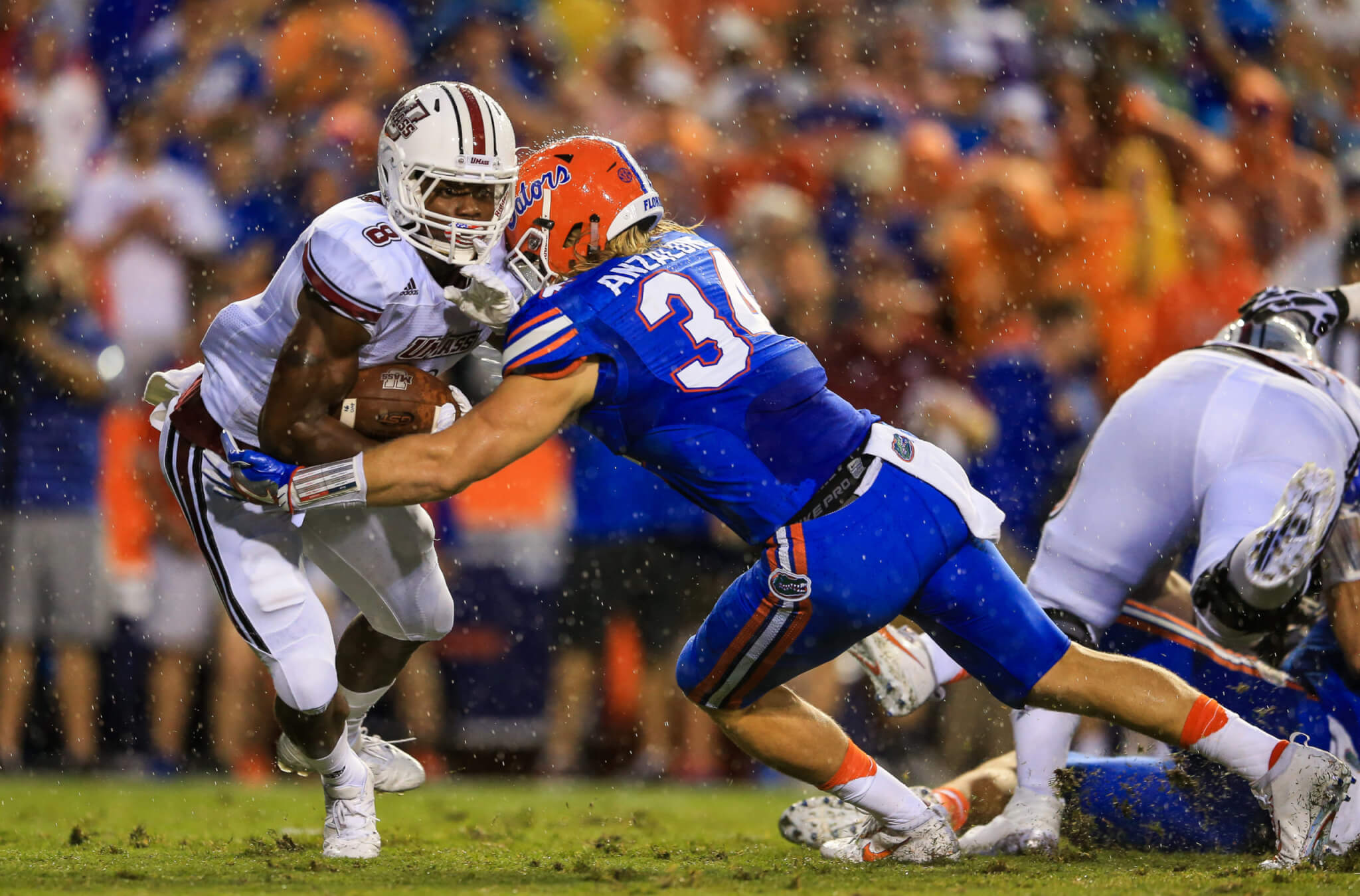 Linebacker Alex Anzalone has decided to forego his senior year of eligibility and enter the NFL Draft.
Anzalone played sparingly at Florida due to consistently getting injured, but was a force when he was healthy. He was second on the team with 53 tackles this year, and that was only because of a broken arm against Arkansas that caused him to miss the final five games of the year. Think about that.
But fair or not, Anzalone is likely to be remembered for all the injuries he suffered. He never did stay healthy in any of his four seasons at Florida, the first of which ended in a redshirt. Recurring shoulder problems and the aforementioned broken arm hindered him from really breaking out and becoming the star Gator fans were once excited to steal from Notre Dame.
So I can't argue with his decision to go for the money; with an injury history like his, being able to be compensated for it has to be seen as a bonus.
But it also hurts his NFL Draft stock. Who wants a linebacker who always gets hurt? How can teams know he won't just get injured again? How much will they really get out of him? On talent alone, he's probably a second round pick. But that's not how it works, unfortunately, and so I don't really know that this was the right decision when looking at it objectively.
In any case, I of course wish Anzalone nothing but the best. Get healthy, Alex, and get wealthy.