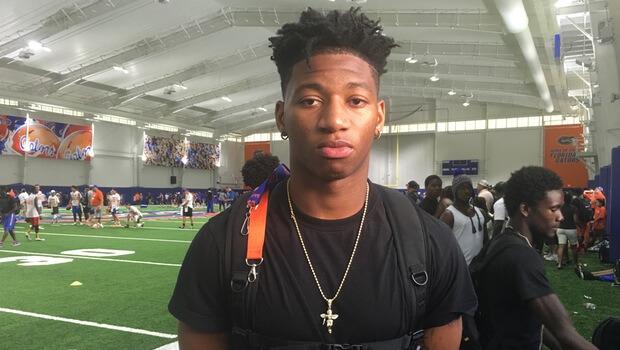 Score one for Jim McElwain. A really big one.
Brad Stewart (New Orleans/McDonough) has committed to Florida. The announcement came at the end of his visit to UF this past weekend.
The commitment gives Florida its second top tier corner in the class after Marco Wilson, and pushes the class total back up to 16. Stewart essentially replaces Elijah Blades after he decommitted earlier in the week.
You can watch his highlight tape here.
Make no mistake, this is a tremendous pickup for McElwain. Not only did Florida just pull off a daring robbery in LSU's backyard, but Stewart can flat out ball. His offer list- which includes Alabama, LSU, FSU, Auburn, Michigan, etc.- doesn't quite capture his sheer talent. He's got solid speed (4.74 40 yard dash) and tremendous play recognition, often beating the receiver and the football to where they're supposed to go and either picking off the pass or breaking it up. To boot, Stewart is quite dangerous when he gets the ball in his hands, so he may return some punts and kicks, too.
Make no mistake, the Gators just landed one of the best defensive backs in the country. When combined with Marco Wilson, they've now got two of them.