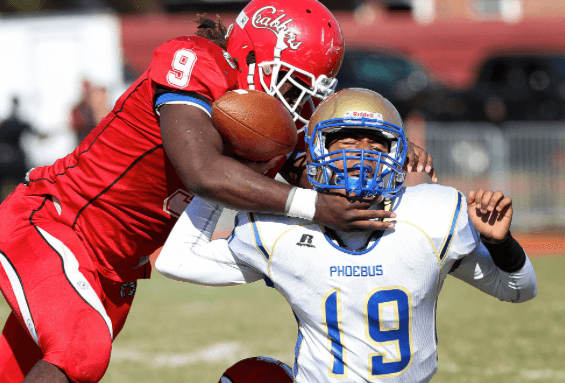 The Gators have been missing a lot on the recruiting trail, but they just hit a home run.
Consensus four star defensive tackle Elijah Conliffe has committed to Florida after visiting UF last weekend. His offer list includes a lot of big names, such as Alabama, Oklahoma, Oregon, Mississippi, Georgia and Tennessee. He was thought at one point to be a Tennessee lean, but he decided that orange looks better with blue around it.
Florida really needed to stock up on defensive linemen in this class with the losses of Caleb Brantley and Joey Ivie, and given that they only had one prior to Conliffe's commitment (Kyree Campbell), this was a tremendous grab. Conversely, the recruiting pitch of "come here and you can play right away" was ultimately what made UF so appealing to him.
As you can see from his highlight tape, Conliffe is quite athletic. He stands 6'4, 305, and combines that frame with his athleticism to blow plays up before they ever get started. He may not be the fastest guy in the world, but he makes up for that with an explosive first step off the snap and a nose for the football. Stars be damned; this kid can play.
The Gators still have a lot to look forward to tomorrow, too. UF is in play for a pair of five stars in LaBryan Ray and K'Lavon Chaisson, as well as four stars Levi Jones, Adarius Lemons, CJ Henderson and TJ Slaton. So while this class may not have impressed so far, it certainly has a chance to finish that way.