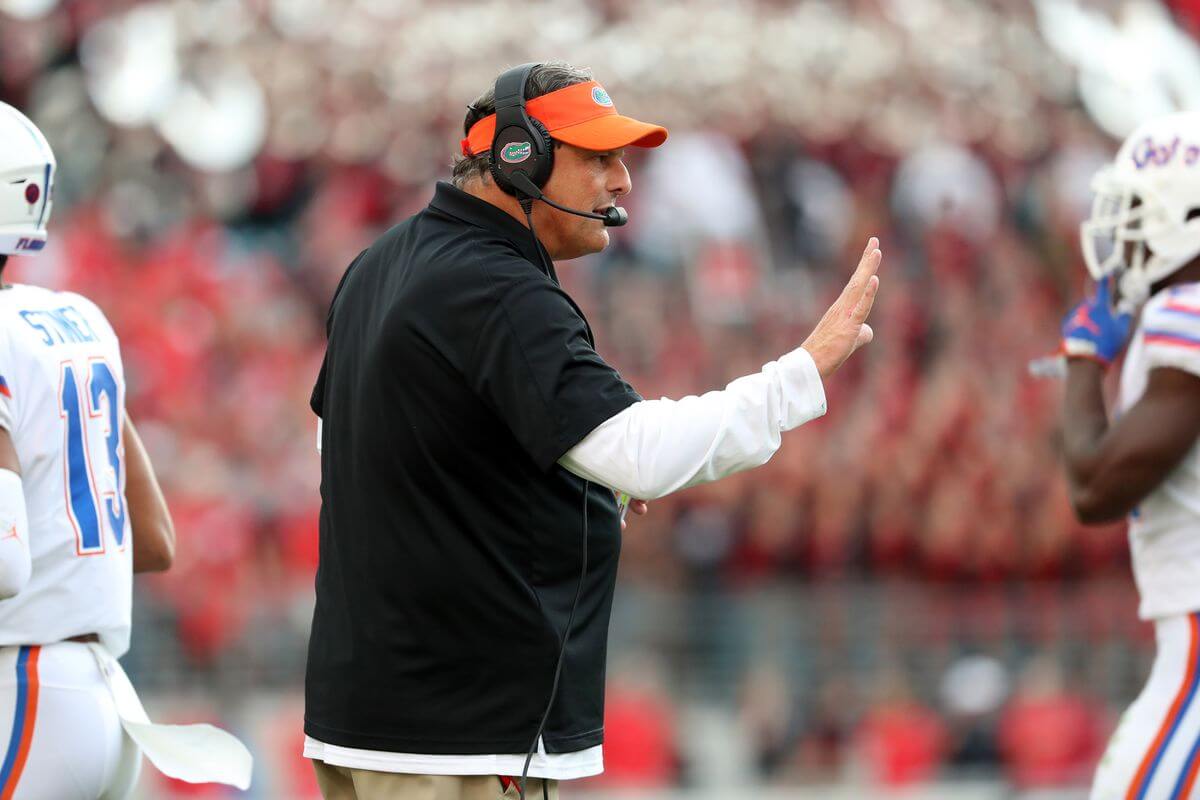 Florida has had a good deal of success convincing high school football players to come to Gainesville, and that success has now spread to its assistant coaches.
As first reported by Harrison Tenzer of PickSticcs.com and then subsequently confirmed by additional outlets, defensive coordinator Todd Grantham has decided to turn down an offer from the Cincinnati Bengals and stay with Florida.
https://twitter.com/harrison_tenzer/status/1095890267100626946
The rumors of Grantham leaving Gainesville for Cincinnati had picked up steam over the past few days, so this comes as somewhat of a surprise. New Bengals coach Zac Taylor had appeared to zero in on Grantham, and had a pair of meetings with him in Cincinnati, the second of which was presumably to discuss terms. But luckily for Florida, Dan Mullen knew something like this was coming- and he was prepared.
A large part of Grantham's decision to stay had to be because the Gators extended him with a raise in January. That raise ($1.8M a year through 2021) turned him into the 5th highest paid defensive coordinator in college football, and was done proactively. Dan Mullen and Florida administrators knew he was a hot commodity in both college and the NFL, and so the Gators beat all prospective suitors to the punch.
There was a family aspect to the move, too; Grantham has a son, Corbin, who plays baseball for a local high school in Gainesville. And he's forced his family to relocate more than usual, even by coaches' standards, as Gainesville is the tenth city he's called home since 1995.
Whatever reason ultimately led Grantham to remain, the bottom line is that he will remain, at least for another year, and so recruits who have built relationships with him will have yet another reason to select Florida.