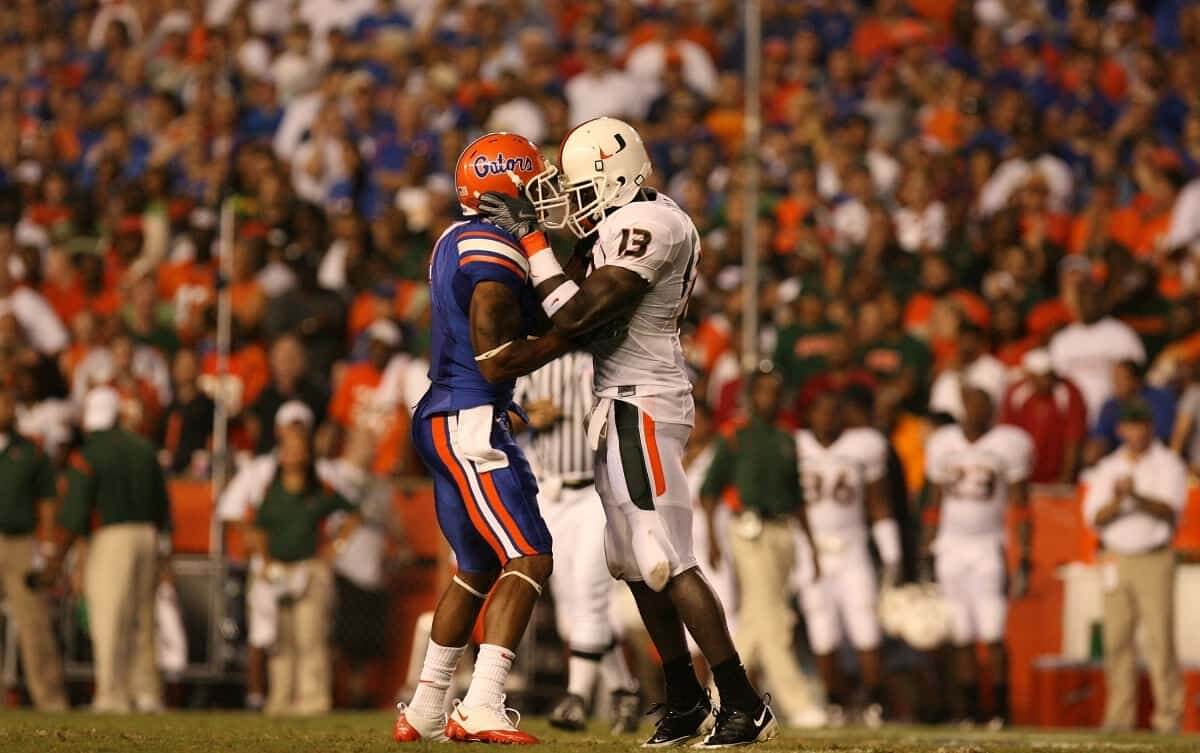 A very interesting schedule layout for Florida's 2019 football season could be about to get even more interesting.
According to multiple reports, the Camping World Kickoff game between the Gators and the Miami Hurricanes is possibly going to be moved up one week, to Saturday, August 24. The news was first reported by the Orlando Sentinel.
Here's where it gets fun.
UPDATE: in the interval between when I received the email I'm about to detail and my publishing of this article, Florida Citrus Sports came out with this:
Here is a joint statement from Florida, Miami, ESPN, Florida Citrus Sports and College Football 150th Anniversary Organization on the current Florida-Miami football game scheduled for August 31. pic.twitter.com/y2vPIY7BhH

— Florida Citrus Sports (@FCSports) February 28, 2019
In addition to the reports circulating, a source has told me that the brains behind this move are from ESPN headquarters. The source stated in an email: "ESPN wants to ensure that it will have a ratings bonanza on a date where nothing typically happens to begin its presentation of college football season No. 150. Auburn-Oregon the following week is a marquee matchup, but ESPN wants to spread its marquee matchups out to let the excitement build and ensure maximum viewership for both."
So, fast forward to Labor Day weekend of 2019. ESPN sees an opportunity for a standalone college football slot the whole world will watch. The only other college football game that day, as of this publishing, is Arizona at Hawaii. So by moving this game up, ESPN would have a blockbuster showdown sharing a prime time slot with absolutely nothing to kick off its coverage of the 150th season of college football. And that prime time slot would be filled with a once truculent but now dying rivalry that will be briefly resuscitated before flatlining again for good.
The only potential stumbling block to clear is the always tricky NCAA. Of course, the NCAA has to approve of this move, and all indications are that a decision is coming soon. And of course, the NCAA is wildly inconsistent with its decisions, never follows its own precedents, and doesn't even really have a precedent to follow in this specific case, so there really is no telling what they'll do.
If they approve the move, though, just take a second to consider what that means for the Gators' schedule. Florida would now have three bye weeks in a twelve game regular season, and this would be the earliest kickoff date in school history. That does not mean the Gators would benefit from a larger quantity of offseason practices, but they would start fall camp one week sooner.
Until the NCAA hands down its decision, this is all speculation. But it certainly would make for an unforgettable experience.