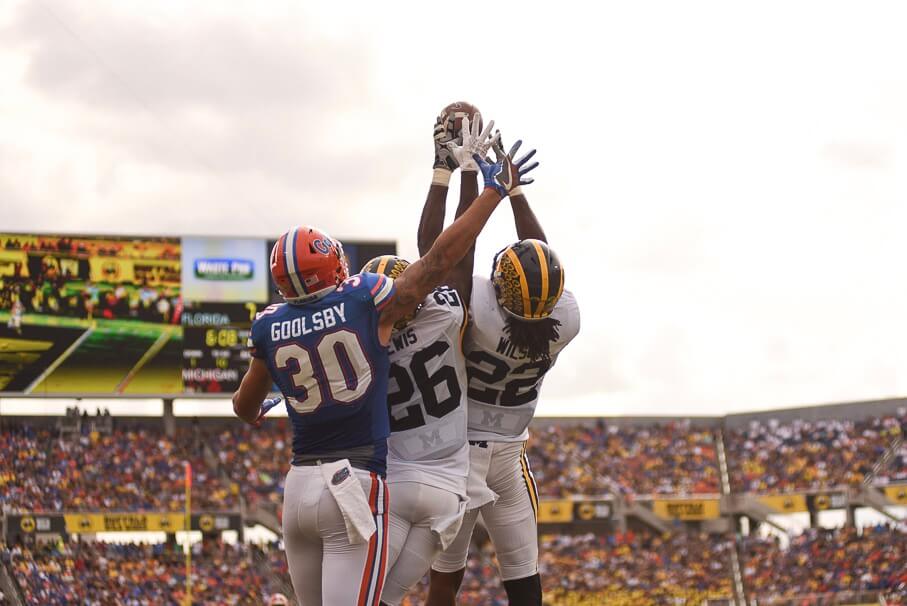 Well, here we are.
We find ourselves a month and a half away from Gator football. We find ourselves with what could be the best receiving core in recent memory. We find ourselves with what looks like the best the offensive line we've had in years. And perhaps most notably, we find ourselves with the most depth at the quarterback position since Urban Meyer's final season in 2010, thanks to Malik Zaire's departure from Notre Dame and seeming development from Feleipe Franks. It seems that McElwain finally has the tools to put together a competent offense and hopefully a season to remember. At least that's what we're hoping for.
With all the promise on the roster comes hope that Florida can finally clear the hump and return to national relevance. And above all, there's one game on the slate that could result in them getting there.
If you're a team in the SEC, it makes sense that every game is important, and that makes it somewhat difficult to pinpoint the game with the most significance. Georgia? A huge rivalry game which may determine who lands the East's spot in Atlanta. LSU? Another big rivalry game that holds ego, an outcome that can shake up the conference and features two fanbases that now have a newly ignited and truly special kind of hatred towards one another. It is more than just a football game, and truth be told, I've never been more excited for a homecoming game. And then of course there's the bitter rivalry with FSU on Thanksgiving weekend, of which nothing further needs to be said.
When I sat down and looked at the schedule, my eyes kept darting back to one game: Michigan. The first time that Florida has scheduled a legitimate first game threat since Jeff Driskel had the keys to the offense against Miami. A lot has changed since then and with the game being held at one of the most glorious and spectacular stadiums in all of football, why wouldn't this be on Gator fans' top list of priorities? Just look at the stage; an ABC matchup at Cowboy Stadium to kickoff the 2017 season with two prominent programs in the NCAA. There will be countless recruits watching and Florida winning a big game here will have to interest and impress the guys enough to impact their decision.
And really, how much better could it get? A win over Michigan, who everyone (including myself) hates to start the season. This would turn heads and show the college football world that the Florida Gators are a legitimate contender. There is also the unwanted possibility of losing this game and starting the season with yet another loss to the Wolverines, which history tells us is not a death sentence on its own but would also suggest that this team simply isn't ready to compete for championships. One way or another, this game will be a terrific indication as to where Florida stands on a national level.
Of course, most of us share the same fantasy scenario of watching Jim Harbaugh throw a hissy fit while maize and blue clad Michigan fans make their way towards the exits of the stadium for the long trek from Arlington back to Michigan. But it's bigger than that. A 2-0 record going into SEC play is everything, up to and including its guaranteed effect on the fans. And yes, the fans. These players feed off of the energy from fans, and they'll be the first to tell you that. Not to mention climbing polls early during the season and getting young athletes interested in becoming a Florida Gator.
I'm extremely excited to see Florida kick the door down in Arlington, Texas. They're due to finally beat Michigan. And rather than simply ending the season on a nice note, as were the stakes in each of these schools' three prior meetings, this time, a win would clear the Gator program for takeoff.